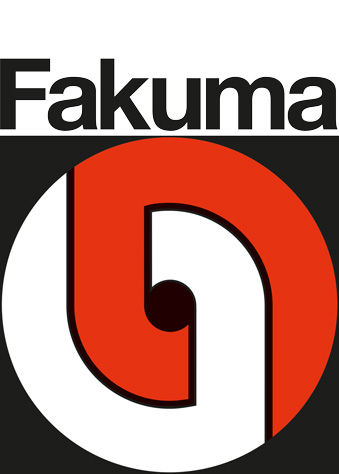 Further development at full bore: Everybody who's anybody in the field of plastics processing will meet at the 27th Fakuma international trade fair for plastics processing in Friedrichshafen from the 13th through the 17th of October, 2020. The technical event with an emphasis on injection moulding will occupy all available exhibition floor space in the modern exhibition centre on Lake Constance, and will be more international than ever before
The Fakuma international trade fair for plastics processing is an acknowledged industry and technology barometer where innovations covering all aspects of injection moulding are concerned, as well as associated issues such as materials, machines, periphery, processes and simulation. Fakuma continues to expand upon its leading position. 1933 exhibitors from 40 countries travelled to Friedrichshafen in 2018 to participate at Fakuma, and nearly 48,000 expert visitors from 126 countries attended the industry highlight on Lake Constance. Once again in 2020, the trade fair will approach the 2000 mark and occupy all existing exhibition floor space. Trade fair promoters P. E. Schall GmbH & Co. KG are announcing further increases in internationalism for the event.
Fakuma visitors are provided with a comprehensive overview of all plastics technologies: whether injection moulding (Fakuma occupies a globally leading position in this field), extrusion, thermoforming or 3D printing is involved, users are able to gather information regarding all processes, machines and tools which are relevant for plastics processing in a targeted fashion.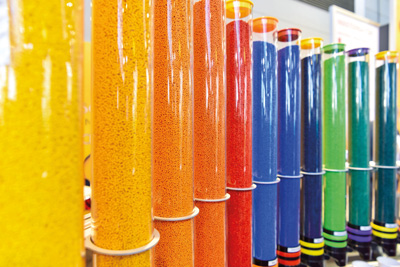 Digitalisation Permeates the Process Sequence
The plastics industry is growing and Fakuma's success will continue in 2020. And there's good reason for this, because Fakuma is a working event for established practitioners which is consistently aligned to the process sequence in the field of plastics processing. Exhibitors and expert visitors are able to discuss concrete new projects directly with each other on an equal footing. The issues of digitalisation, networking, extended process integration and system solutions for equipment and peripherals have long since arrived at the plastics processing machines as well, and will continue to drive the industry: numerous options which are still in the planning stage, or only exist as visions or in theory under the heading of digital transformation, will be demonstrated as factual reality at Fakuma 2020. And thus all interested parties from the field of plastics processing should save the date for their visit to the trade fair in fall 2020.
Advancing Interconnectivity for Plastics Processors
Products and services in the field of production technology should be sensibly interlaced with IT in order to conserve resources, become more transparent and flexible, and to work more efficiently. Meanwhile, manufacturers of plastics processing machines have made significant progress in this area, pushing ahead with digitalisation and networking for their machines. Fakuma 2020 will present further developments and benefits for users.
Circular Economy Getting Underway
Plastics don't have a very good image amongst the general public these days – pollution of the world's oceans with plastic waste is in the news almost every day. The plastics industry has a real reputation problem. Objective clarification and a differentiated discussion are thus necessary in this regard. For example, plastic plays an important role as a packaging material for soft drinks and mineral water, the most relevant beverages for PET bottles on the German market: the one-way deposit has a positive effect, resource recycling is a nearly closed-loop and PET bottles don't contain any plasticisers. Due to its comparatively minimal weight, plastic packaging has a better ecological balance sheet than glass bottles. Sustainability necessitates the use of more and more plastic.
The term circular economy has long since established itself in the plastics industry. The question is no longer "whether or not," but rather simply "how". The fact that the circular economy has also arrived where the production of plastics processing machines is concerned was demonstrated at Fakuma 2018 to a greater extent than ever before – it will advance to become one of the most important issues at the event in 2020 and will be dealt with intensively. In particular because higher recycling quotas and improved efficiency for waste management can only be dealt with at the global level by means of an open dialogue. Plastics processors will only increase their use of recyclates for the production of plastic products if reliable material quality is available in adequate quantities. However, this is only possible if enough recyclable waste plastic is collected. Everyone involved in the value chain will have to work together in order to implement closed-loop systems – including the final consumer. Mutual work on all of the decisive steps within the loop will be required, including production and use of the products, as well as disposal.
The 27th Fakuma will take place in Friedrichshafen from the 13th through the 17th of October, 2020. www.Fakuma-Messe.de     
The Schall Group of Companies
Trade fair promoters P. E. Schall GmbH & Co. KG and Messe Sinsheim GmbH of the Schall group organise pioneering technical trade fairs and crowd-pulling public exhibitions. Depending upon event scheduling, eight international technical trade fairs are held each year, and four renowned exhibitions are promoted in Germany covering leisure activities.
Trade Fairs Organised by P. E. Schall GmbH & Co. KG: Control, Motek, Bondexpo and Optatec are global frontrunners, and are recognised as leading international trade fairs. Fakuma and Blechexpo/Schweisstec have also established themselves at the international level and place second in the global rankings for their respective sectors.
Exhibitions Organised by Messe Sinsheim GmbH: Faszination Modellbahn, Faszination Modellbau Friedrichshafen, Echtdampf-Hallentreffen Friedrichshafen, Modellbahn Cologne.
The Schall group of companies traces its origins back to 1962 and has evolved into an internationally esteemed nucleus for the promotion of technical issues.