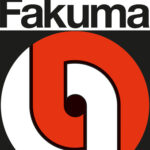 Roughly 2000 exhibitors will provide a comprehensive overview of all plastics technologies at the 27thFakuma international trade fair for plastics processing in Friedrichshafen from 13 to 17 October 2020 – trade visitors will receive up-to-date information on processes, technologies and tooling covering all aspects of plastics processing … from injection moulding, in which Fakuma holds an internationally leading position, right on up to extrusion technology, thermoforming and 3D printing.
Everybody who's anybody in the field of industrial plastics processing will meet at Fakuma 2020 in Friedrichshafen. The trade fair will occupy all available hall space in the modern exhibition centre on Lake Constance. 1933 exhibitors from 40 countries and nearly 48,000 expert visitors from 126 nations came to Lake Constance in 2018. Trade fair promoters P. E. Schall GmbH & Co. KG have announced that the world's leading technical event for injection moulding will be even more international in 2020.
Digital Transformation as Tangible Reality…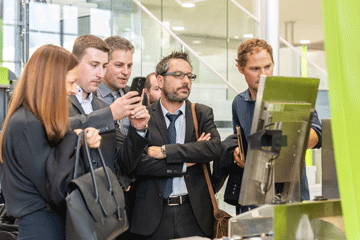 As an industry and technology barometer for injection moulding, Fakuma is the first port of call where innovations covering all aspects of materials, machines, peripherals, processes and simulation are concerned. Visitors are provided with a comprehensive overview of all plastics technologies: injection moulding, extrusion technology, thermoforming and 3D printing. As a working event for established practitioners, Fakuma is consistently aligned to the process sequence in the field of plastics processing. Exhibitors and expert visitors are able to discuss concrete new projects directly with each other on an equal footing. Digitalisation, networking, extended process integration and system solutions for equipment and peripherals have long since arrived at the plastics processing machines as well, and will continue to drive the industry: to an ever greater extent, numerous options which up until recently were still in the planning stages, or only existed as visions or in theory under the heading of digital transformation, will be implemented and rendered tangible as factual reality at Fakuma 2020.
…Being Transformed into Reality as Well: Efficiency, Sustainability, Environmental Protection
Environment, sustainability, resource efficiency and recycling management will also be important issues in addition to digitalisation, which are driving industry as well. The current climate debate, extremely problematic plastic waste situations and the generally poor image of plastics at the moment are promoting the need to implement economical and gentle production processes and, above all, to implement effective, broad-ranging recycling management. The fact that circular economy has also arrived where the production of plastics processing machines is concerned was already demonstrated at Fakuma 2018, and this will be amongst the most important issues at the event in 2020 and will be dealt with intensively.
Objective Clarification, Closed-Loop Systems, Global Action
Due to the fact that the plastics industry has a serious reputation problem, factual clarification and a differentiated discussion are much needed. For example, plastic plays an important role as a packaging material for soft drinks and mineral water, which are the most relevant beverages for PET bottles on the German market: the one-way deposit has a positive effect, resource recycling is a nearly closed loop and PET bottles don't contain any plasticisers. Due to its comparatively minimal weight, plastic packaging has a better ecological balance sheet in Germany than glass bottles. Sustainability necessitates the use of more and more plastic.
It will only be possible to master the waste problem at the global level by means of higher recycling rates and improved efficiency in waste management. Closed-loop systems will be required in all areas. Everyone involved in the value creation chain – including final consumers – must work together and live up to the challenge. Mutual work on all of the decisive steps within the loop is required – including production, product use and disposal. In this respect, Fakuma 2020 will be a highly interesting and indispensable platform which provides information concerning technology trends for environmentally compatible production, the use of recyclates and more efficient injection moulding processes. The event will take place in Friedrichshafen from the 13th through the 17th of October, 2020.