The most varied raw material solutions and technologies for the plastics industry can be found at Interplast 2020, from August 11 to 14, in Joinville / SC. Among the exhibitors are confirmed major national and international brands such as Arkema, Baerlocher, Chemson, Fabrício Petroquímica and Sun Ace.


The global manufacturer of specialty chemicals and advanced materials, Arkema, brings its diverse product portfolio to Interplast. The company supplies its products to recognized global brands in three broad lines: high performance materials, industry specialties and coating solutions. Arkema has 20,000 employees and is present in 55 countries. In Brazil there are 400 employees, distributed in five production units, three laboratories, 11 distribution centers and three commercial subsidiaries. The main customers are concentrated in the civil construction, plastics industry, coatings, paints, refrigeration, packaging, oil and gas, automotive and transportation.
Baerlocher is a leading global supplier of additives to the PVC industry and is a leader in the transition from conventional Ca/Zn based stabilizer. The company also offers additives for the plasticizers market to improve the quality of products such as floors and coatings, and products from the automotive industry. Baerlocher is located in Americana, São Paulo, where it produces stabilizers, lubricants and other additives for PVC. Provides solutions for the pipe and fitting markets, door and window profiles, electric linings, wires and cables, accessories for the automotive industry, footwear, toys, household goods, construction, paints, coatings, packaging, among others.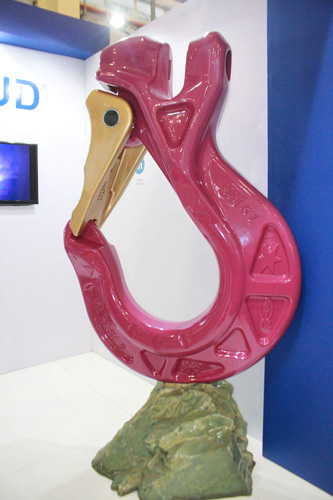 Chemson is a company based in Austria and one of the leading global manufacturers of additives and polymers for the plastics industry. Products include additives and auxiliaries that meet the needs of a wide range of end products. The company currently has operations in Austria, Germany, Great Britain, Brazil, China, USA and Australia, and has an extensive global service network. Chemson understands that additives and auxiliaries have a great influence on PVC processing and confer the typical properties to the final product material. The company develops different combinations with its clients, resulting in differentiated properties, from thin lines to ultra-resistant PVC materials. It has professionals who participate in the development of its customers' products, contributing with the excellence of the final result, meeting the expectations and needs of the market.
Fabrício Petroquímica is located in Triunfo, in the Rio Grande do Sul petrochemical complex. Produces and markets processed and recycled petrochemical products, and provides services to the petrochemical and plastic processing industry. Develops raw material for injection, blow, extrusion and rotational molding lines. It has the latest laboratory and equipment to perform mechanical and physicochemical tests. It also offers its own fleet and trained professionals for the safe transportation of developed materials.
Japanese Sun Ace is recognized as one of the global leaders in the production of PVC stabilizers and metal stearates. Provides solutions for different markets such as food, personal care, petrochemical, pharmaceutical, plastics and rubbers and cement. The company has a policy of continually investing in product innovation to enhance the solutions offered to the market. Sun Ace's Brazilian unit is located in Sumaré, interior of São Paulo, where it serves the entire Brazilian and South American markets.
Organized by Messe Brasil, Interplast is a SIMPESC realization, with support from entities such as ABIPLAST, ABIMAQ and ABINFER.