An industry committed to the environment, the circular economy and innovation
CAIP organizes every two years one of the most important international exhibitions of the Latin American Plastic Industry: Argenplás.
With a large number of companies that have participated and hundreds of commercial operations carried out, the International Exhibition of Plastics, Argenplás, opens its doors every two years to visitors from all over the world, consolidating once again as the most important exhibition of plastic in Argentina and one of the most prestigious in the region.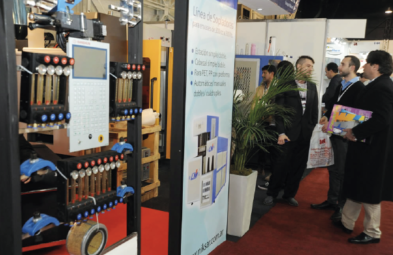 The sectors of the plastics industry that will be present at the XVIII International Exhibition of Plastics, Argenplás 2020 are:
• Packaging,
• Automotive and Transportation
• Building
• Electric engineering
• Electronics and mechanics
• Telecommunications
• Home's products
• Doctor and health care
• Manufacture of plastic products
• Rubber manufacturing
• Rubber Processing
• Chemical industry
• Packaging / Distribution
• Construction of machines and facilities
• Farming
• Precision medical / mechanical technique
• Information and communication technology
• Energy / photovoltaic technique
• Sport / free time
More than 17 thousand visitors of the most outstanding professional profile as businessmen, executives, engineers, technicians and professionals related to the sector, manufacturers, transformers and users of plastic products, transformers of raw materials, people of managerial levels, technology and production, sales and marketing; They are already thinking of Argenplás 2020, the largest business meeting for and for the plastic industry in Argentina and for all Spanish-speaking countries.
For additional information visit the Argenplás 2020 website www.argenplas.com.ar.