Rusatom-Additive Technologies LLC (RusAT, an enterprise of the Rosatom fuel company TVEL) and Messe Frankfurt Rus Ltd. signed a Memorandum of cooperation
Rusatom-Additive Technologies LLC (RusAT, an enterprise of the Rosatom fuel company TVEL) and Messe Frankfurt Rus Ltd. signed a Memorandum of cooperation. According to the agreements, Messe Frankfurt Rus will be the organizer of the Leader Forum "Additive technologies. Expanding horizons", which will be held this year on December 3, and RusAT will act as a partner of events dedicated to additive technologies at the ROSMOULD trade fair organized by Messe Frankfurt Rus.
"Our company welcomes cooperation development with such experienced exhibitions and business events organizer as Messe Frankfurt Rus. This company has earned a high reputation for the level of project realization and its involvement in industry issues, which was confirmed during a series of online events in which RusAT participated. I believe that our joint work will promote the popularization of additive technologies in Russia", – said "RusAT" CEO Mikhail Turundaev.
"The successful development of our projects dedicated to additive technologies in Russia, China and Germany clearly shows that a strong local partner is the driver of the correct event positioning in the market. "RusAT" demonstrates the great potential of additive technologies application and invests in this dynamically growing sector. Messe Frankfurt RUS and RusAT have the same view on the market development prospects, which creates a good basis for cooperation in organizing high – quality communication platforms," said Eugen Alles, CEO of Messe Frankfurt RUS.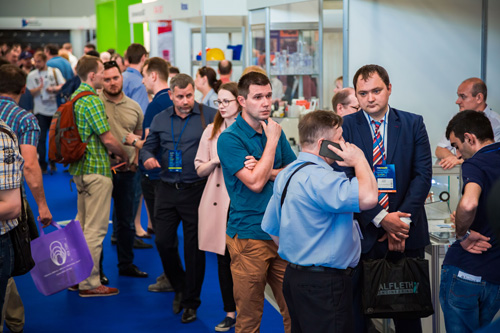 The signed memorandum confirms the parties' interest in holding annual congress and exhibition events aimed at expanding professional dialogue, exchanging views and experience in additive technologies field and, as a result, creating an open and integrated industry community.
Leader-Forum "Additive Technologies. Expanding Horizons" was initiated by RusAT annually on December 3. This event is designed to introduce industry experts, regional and federal authorities representatives and business community to the current state of the additive technologies industry in the country. The forum is a convenient communication platform for everyone who is interested in new production technologies.
ROSMOULD (the Formnext brand in Russia) is traditionally the main tooling trade fair in Russia, which has placed a significant emphasis on additive technologies since 2017. The exhibition demonstrates the annual growth in the number of participants, which includes a wide range of enterprises– from small start-ups to international holdings.
For reference:
RusAT LLC (an enterprise of the Rosatom fuel company TVEL) is a specialized company-integrator of the nuclear industry in the field of additive technologies (three-dimensional printing). The company's activities are focused on four key areas: production of a line of 3D-printers and their components, creation of materials and metal powders for 3D-printing, development of complex software for additive systems, as well as providing services for 3D-printing and implementation of additive technologies in production (including the organization of production centers).
Messe Frankfurt RUS, the subsidiary of the international exhibition organizer, works in Russia since 2002. The portfolio includes 15 international exhibitions and forums. Messe Frankfurt RUS is the exclusive operator of two national Chinese trade fairs organized by the Ministry of Commerce of the PRC, China Commodity Fair, and China Machinery Fair. The staff of the company is around 60 competent specialists with strong expertise in organization different kinds of events.
In 2015 together with Hyve Group (ex-ITE Expo OOO )established a joint-venture ITEMF Expo. The company operates the leading events in automotive sector – MIMS Automechanika Moscow, COMTRANS and Busworld Russia as well as international forum IMAF.