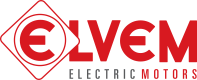 Elvem is increasingly focused on offering high-performance low-energy consumption products that translate into savings for companies and lower environmental impact
In the 1950s, Luciano Baron founded EBL – Elettromeccanica Baron Luciano – a company specialized in the design and manufacture of electric motors. After EBL had become a recognized company, in the late sixties, in Bassano del Grappa, 70 km from Venice (Italy), Luciano Baron gave life to Elvem Electric Motors. Elvem has established itself in the electric motor market in Italy and in more than 40 countries worldwide.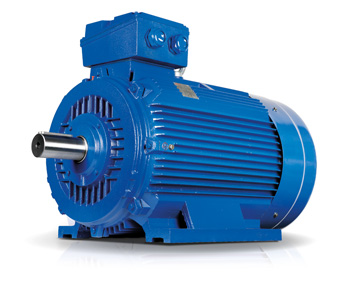 The second generation leads the company with a particular focus on technological innovation and development. Thanks to the stock of almost 100,000 finished motors (including electric motors with IE4 energy efficiency, Permanent Magnets, NEMA and Medium Voltage), parts and semi-finished products, Elvem guarantees an excellent service to every industry in which electric motors are used. The plastics and rubber processing industry has always been an important market for Elvem, particularly for cast iron motors. These motors are used especially where there is a need to reach high powers. This results in high energy consumption and, consequently, an important cost for companies. In order to reduce energy consumption and to safeguard the environment, the regulation of the European Commission "EU 2019/1781" stipulates that as of July 1, 2021, all asynchronous threephase electric motors with power from 0.75kW to 1000kW (with 2, 4, 6 and 8 poles, except for "Ex eb" increased safety motors and single-phase motors), have a minimum level of energy efficiency IE3. Elvem has long been able to provide the full range provided by the IE3 energy efficiency regulation, and it is also ready to meet the needs of customers most sensitive to efficiency and energy saving issues, thanks to IE4 series motors whose installation will be compulsory from July 1, 2023, for three-phase motors with rated power from 75kW to 200kW, with 2, 4 or 6 poles. Due to the high performance and low energy consumption that characterize its products, Elvem noticed a considerable interest of the plastic industry in its line of PM Permanent Magnet motors. The permanent magnet synchronous motor (PM) is the result of an innovative development in electric motor technology that combines the high-precision speed regulation typical of synchronous motor with the simple and sturdy design of a squirrel-cage asynchronous motor. From a mechanical viewpoint, the PM motor is similar to the traditional induction asynchronous motor. However, in terms of performance it outputs superior results. With the same sizes of that of a standard asynchronous motor, it can achieve greater powers and high efficiency, resulting in a reduction in overall dimensions and weight, elements that are critical for some applications. The IE4+ efficiency of Elvem permanent magnet motors allows achieving considerable energy savings. PM motors are controlled by an inverter that constantly monitors the power. Elvem can supply turnkey packages: PM motor plus separate or built-in inverter. For asynchronous motors, Elvem also offers solutions with built-in inverter that allow you to remotely monitor and program the same, with the support of Elvem's technical staff. Elvem is increasingly focused on offering high-performance low-energy consumption products that translate into savings for companies and lower environmental impact. At the same time, the company has been very attentive to the design of the casings, with an aim to meet the most modern trends in terms of compactness, handling and heat dissipation. The motors are tested in cutting-edge test rooms, using specific certifications to ensure unique solutions, suitable for operation under extreme environmental conditions, in areas subject to high risks, and in special work situations. To offer clients an efficient, fast and personalized service has been Elvem's driving philosophy since the beginning, combining every day the expertise typical of Italian manufacturing with a company able to provide a dynamic and flexible response to the contemporary global market.