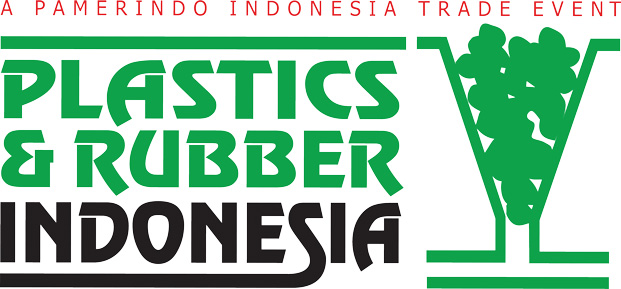 Plastics & Rubber Indonesia 2021 will be co-located with Plaspak Indonesia 2021 and  Mould & Die Indonesia 2021, and plans are underway to evolve it into a primary manufacturing event hub for South East Asia with Manufacturing Indonesia and Machine Tool Indonesia
he manufacturing industry in Indonesia is starting to show positive signs. This is evidenced by the Manufacturing Purchasing Managers Index (PMI) in December 2020, which was recorded at 51.3, 0.7 points higher than the previous month's achievement of 50.6.
In addition, three subsectors are projected to record accelerated growth in 2021: food, beverage, and paper and made-of-paper items industries. The beverage industry, for example, could grow by 4.39 percent on an annual basis by 2021.
To support the industry and boost economic recovery in related sectors, the 33rd International Plastics & Rubber Machinery, Processing & Materials Exhibition Plastics & Rubber Indonesia 2021 known as Plastics & Rubber Indonesia, will be scheduled for 1 – 4 December 2021, at the Jakarta International Expo Kemayoran, Indonesia in a hybrid exhibition format combining the physical exhibition with various activities running on digital platforms.
Given the unpredictability of the pandemic situation, PT Pamerindo Indonesia has also developed a Plan B: they are preparing the Plastics & Rubber Industry Digital Series for everyone who cannot attend in person.
In this, they are working from experience: In 2020, PT Pamerindo Indonesia successfully held 2 main digital activities to support this industry's needs – and provided everything from business meetings to webinars.
In its new digital series, PT Pamerindo Indonesia intends to unlock your digital potential and build your product's digital DNA, ahead of your competitors by getting connected to worldwide networks with its new selection of digital products. PT Pamerindo Indonesia's 360-degree online marketing solutions offer exhibitors maximum exposure for their products and services, making sure your target audiences' eyeballs stay on your products and services even before the show.
Organised by PT Pamerindo Indonesia as a leading trade fair organiser in Indonesia, Plastics & Rubber Indonesia 2021 is now the only dedicated plastics and rubber event in Indonesia with the sole focus of serving the needs of those industries by bringing together the key players and leaders in the plastics industry.
PT Pamerindo Indonesia is very excited to hold this event, especially when considering that some plastic products actually experience an increase in demand. This can be seen quite clearly in several sectors, but nowhere more so than in the field of medical equipment. Products such as masks, gloves, hand sanitizer bottles, and test kits are currently indispensable, and they are all in part, if not totally made from plastics. Other sectors are also showing an increasing demand for plastic products such as the packaging delivery sector, and household appliances, and many many more.
This year, Plastics & Rubber Indonesia 2021 becomes bigger and bolder. The show will be co-located with other established events: Plaspak Indonesia 2021, Mould & Die Indonesia 2021, and plans are underway to evolve it into a primary manufacturing event hub for South East Asia with Manufacturing Indonesia and Machine Tool Indonesia to cater for the diversity of industry needs. 
PlasPak Indonesia provides a dedicated specialist platform for packaging technology and solution suppliers targeting the largest sector within Indonesia's plastics industry, while Mould and Die Indonesia will bring a dedicated high focus platform for the latest products and technology in and for this high value niche sector within Indonesia's marketplace.
PT Pamerindo Indonesia's success stories of Plastics & Rubber Indonesia 2019 edition, which took the theme "The Future of Plastic", had it present more than 500 exhibiting companies from 22 countries with 6 international group pavilions. PT Pamerindo Indonesia provided a variety of onsite activities: business match making, Tech-Talk Corner, live demo, and seminar; the exhibition has successfully attracted over 11,000 trade attendees in just 4 days! 
Here are the reasons why you must participate:
1. Comprehensive showcasing
Plastics & Rubber Indonesia 2021 is a comprehensive showcase for the plastics and rubber technology and services industry.
2. Platform to success
The show provides access to a broad range of innovation and development in South East Asia's biggest plastics, rubber, mould, and die market.
3. High quality attendees
The show will be attended by decision-makers, major equipment importers, distributors, and agents with the show delivering a one-stop shop to thousands of business visitors from the industry.
4. Opportunity hotspot
Visitors attending the event will be presented with the whole spectrum of technology in the plastics and rubber industry from the leading global suppliers.
For further information contact pri@pamerindo.com or visit www.plasticsandrubberindonesia.com