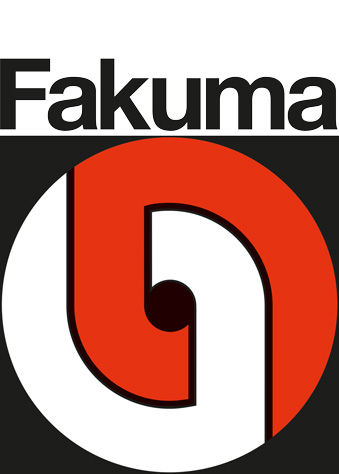 Exhibitors and expert visitors are eagerly awaiting the 27th Fakuma international trade fair for plastics processing in Friedrichshafen from the 12th through the 16th of October, 2021. In addition to ongoing developments in the digital transformation of the plastics processing industry, this exceptional event will also focus on the changeover from a linear to a circular economy.
All involved players from the plastics manufacturing and processing industries are eagerly awaiting Fakuma as an on-site trade fair in Friedrichshafen from the 12th through the 16th of October, 2021. "The exhibitors want to finally present their innovations live once again," says Bettina Schall, managing director of P.E. Schall GmbH & Co. KG. "That's why users and customers are looking forward to the physical presentation of new products and technological solutions." As a widely recognised leading technical event in the fields of injection moulding, extrusion technology, thermoforming and 3D printing, Fakuma will demonstrate that a great deal has been achieved in terms of machine and product development, as well as process improvements.
Responsibility for Our Own and the Next Generation's Future
German plastics processors are facing a variety of challenges resulting from changes taking place at various levels: increasing digitalisation and automation are providing opportunities for improving processes, as well as for increasing systems availability, efficiency and productivity. At the same time, the sector is intensively engaged in the transformation from a linear to a circular economy. Companies in the plastics industry are highly committed to assuming responsibility for their products, as well as for products manufactured on their machines and systems. And thus working on one's own future is also accompanied by a commitment to the future viability of generations yet to come. Plastics recycling and the circular economy are key topics all over the world, both in the industry itself and amongst users and the general public. "The plastics industry – plastics manufacturers and processors, manufacturers of plastics processing machines and users alike – have never had to deal with forward-looking issues and sustainable solutions as urgently as they do at the moment," notes Bettina Schall.
Outstanding Business Platform for the Industrial Plastics Processing Sector
Fakuma 2021 is being eagerly awaited. "Our booking status is extremely satisfying", announces Fakuma project manager Annemarie Schur. "Everyone's getting ready to discuss things with each other face to face and exchange ideas in person. We're taking care of everything necessary in terms of organisation and implementation." And thus from the standpoint of the trade fair promoters, nothing stands in the way of holding Fakuma as an outstanding, exciting trade fair event. Fakuma-Virtual will be available to all users 24/7 as a valuable tool until the event opens from 12 to 16 October 2021, and will facilitate professional contact amongst suppliers and users.