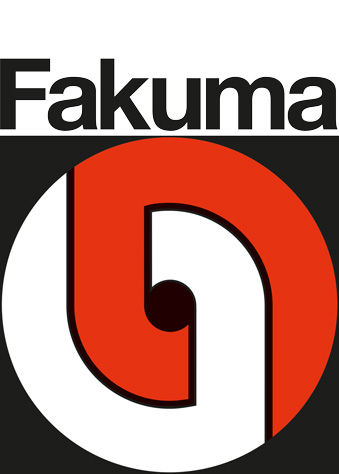 In just a few weeks the first major, international on-site event will be held for the entire plastics industry in Germany: The 27th Fakuma international trade fair for plastics processing will open its doors in Friedrichshafen from the 12th through the 16th of October, 2021. In addition to the issues of injection moulding, extrusion technology, thermoforming and 3D printing, the industry highlight will also focus above all on the digital transformation and sustainable plastics processing with efficient production
"As a business platform for innovations throughout the value-added chain, Fakuma is the ideal venue for presenting new products and technological solutions, as well as for discussing trendsetting issues." This greeting is being sent to all exhibitors and expert visitors by Dr. Nicole Hoffmeister-Kraut, Member of the State Parliament and Minister for Economic Affairs, Labour and Tourism of the State of Baden-Württemberg. "Fakuma 2021 is characterised by transformation. It's not without good reason that circular economy is one of the main themes of this year's event. The industry is being presented with the opportunity of demonstrating the indispensability of plastic products against a background of sustainability and the efficient use of resources. But circular economy is much more than just recycling and reuse. The development of new business models and the optimisation of product design will also become increasingly important for the respective companies."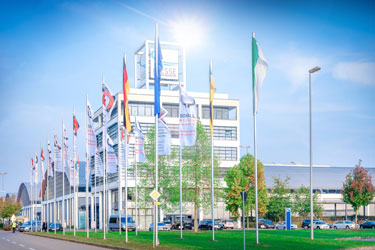 Inspiring On-Site Event on Lake Constance
Fakuma in Friedrichshafen, from 12 to 16 October 2021, will be the first major on-site event for the plastics industry in Germany this year. Numerous companies are preparing for their trade fair appearances in Friedrichshafen and are looking forward to exchanging ideas – live and in person – about sustainable, digital plastics processing with efficient production. "Traditionally, Fakuma is highly significant for us," says Juliane Hehl, managing shareholder at Arburg. "A visit to Arburg will certainly be an experience that won't be forgotten by the expert audience, because with lots of pioneering spirit and a targeted strategy, we'll demonstrate how plastic parts can be produced competitively, sustainably and in a digitally networked setting – both now and in the future."
Many tradition-rich global market leaders have made use of the crisis to advance their innovations and will be presenting their new products in Friedrichshafen. "The trend towards digitalisation is accelerating. Cross-company concepts have been developed for the establishment of a circular economy for plastic products. Every crisis presents opportunities as well, and many a clever mind is taking advantage of them," says Sandra Füllsack, managing director of Motan Holding GmbH and spokesperson for the Fakuma exhibitor advisory committee.
Practical Relevance with High Levels of Expertise in a Friendly Atmosphere
Preparations for Fakuma 2021 are thus running at full bore. The world's leading technical event for injection moulding is being awaited as an industry and technology barometer in the fields of extrusion technology, thermoforming and 3D printing. Fakuma combines practical relevance with outstanding professional competence in a friendly atmosphere, which makes it a unique and highly esteemed industry event that also benefits from its advantageous location in Friedrichshafen on Lake Constance where Germany, Austria and Switzerland meet. The live trade fair will demonstrate that cost-effectiveness and sustainability aren't necessarily mutually exclusive – on the contrary, it will become clear that product quality and processing efficiency are also increasing along with advancing automation. Efficient use of resources also means reducing energy consumption and thus costs as well.
Protection and Hygiene Concept for a Safe Trade Fair
The transformation to a circular economy will be discussed at Fakuma on various levels. In order to assure that trade fair operations run smoothly and are safe and efficient for everyone involved, Messe Friedrichshafen has prepared an up-to-date, comprehensive hygiene concept which has been extensively coordinated with the responsible authorities and is based on the generally valid Corona Ordinance of the State of Baden-Württemberg (https://www.messe-friedrichshafen.de/veranstalter/corona-checkliste). "As the promoters of Fakuma, we're fully aligning ourselves to the protection and hygiene concept adopted by the Friedrichshafen Exhibition Centre," says Bettina Schall, managing director of P. E. Schall GmbH & Co. KG. "We're looking forward to seeing our exhibitors and expert visitors again!""
Get tickets here:
https://www.fakuma-messe.de/tickets-anreise/
Keep yourself well informed!
Follow us on LinkedIn:
https://www.linkedin.com/company/fakuma-messe/
Subscribe to the newsletter:
https://www.schall-messen.de/en/services/news-service/
To the website:
https://www.fakuma-messe.de/en/
To the digital marketplace:
https://www.fakuma-messe.de/en/fakuma-virtual/
Schall Trade Fairs' Success Concept
Schall has developed successful business platforms with internationally recognised trade fairs for quality assurance (Control), optical technologies, components and systems (Optatec), stamping technology (Stanztec), automation in production and assembly (Motek), bonding technology (Bondexpo), plastics processing (Fakuma), sheet metal working (Blechexpo) and joining technology (Schweisstec). This has given rise to entirely new markets in various sectors, whose protagonists are distinguished by tremendous innovative strength, comprehensive systems competence and practical application solutions.