Enhancement and recycling of biodegradable waste: the turning point for recycling
Gianeco Srl is a plastics recycling company based in Piedmont, Italy, born to operate in the global circular economy. Nowadays, we are increasingly concerned about environmental problems, and Gianeco contributes in every way to make recycled materials to become everyone's first choice to reduce waste and pollution. Gianeco has been involved for years in the recycling of industrial plastic waste, starting with technical polymers such as ABS, PC, PA, PS, PBT, and increasingly focusing on thermoplastic elastomers and bioplastics.
In fact, the company was one of the first in Europe to successfully start recycling of renewable, biodegradable and compostable materials such as PLA, PBAT, PHA, PHB, PCL, PBS and their compounds. The idea behind these bio-based polymers is to replace the fossil oil carbons by carbons obtained from renewable and eco-friendly sources (sugars in plants), in other words, to create polymers from renewable natural resources and allow packaging to decompose quickly and get back to nature.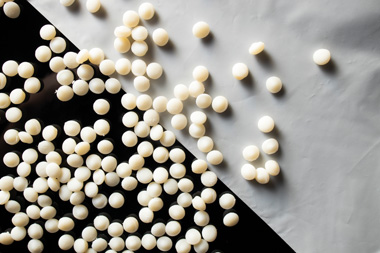 One of Gianeco's flagship products is PLA (Polylactic Acid), a thermoplastic polyester made from maize, and therefore from renewable resources; it is extremely versatile, and comes in a wide range of applications (currently, 70% of PLA is used in food packaging for bread, milk, juices, water, fats, oils and perfumes, detergents), all of which generate a high production of waste. To give a new life and economic value to this waste is a great help to packaging companies because of the very high cost of this innovative material compared to traditional plastics. Although bioplastics are biodegradable and compostable, the first and most important step in treating this waste is mechanical and chemical recycling.
Whatever the need may arise to recycle post-industrial biodegradable material waste, Gianeco srl is the ideal solution and partner. Thanks to the mechanical recycling of bioplastic waste, Gianeco Srl gives it new life and the recycled bioplastics can be reused before being definitively composted. Gianeco Srl recycles a wide range of bioplastic materials from the production process of food packaging, films, fibres, thermoforming, production of disposable plates, cups, glasses and cutlery. With an ever-increasing awareness of sustainable development, Gianeco is able to recycle all bioplastic production waste for processing and re-compounding, bringing to the market a range of biodegradable recycled products with high chemical and physical performance.
Among the latest products developed in collaboration with national research centres is Biogeo, the compound containing PLA, PBAT and starch for the extrusion of blown film for the production of bags for wet waste and shopping bags, biodegradable in accordance with EN13432.
Gianeco has the solution
The Gianeco's staff is actively working on innovative solutions to recycle other biopolymers such as PHA and PBS, which still only occupy a small part of the bioplastics market; as well as on product customisation, which is increasingly requested by the market. Through an extensive network of suppliers and customers, Gianeco offers efficient tailor-made supply solutions. 
In addition, Gianeco has expanded its capacity to recycle and supply small batches, in order to serve a wider range of users and supply all types of customers. 
In this way Gianeco remains a point of reference and a serious and reliable partner for giving the right value to biodegradable waste, helping producers of biodegradable packaging and disposable items to recycle and enhance their biodegradable plastic waste so that they can obtain the greatest economic value from their bioplastic waste quickly and easily. Gianeco interacts with packaging manufacturers in order to offer a consultancy service on how to store and manage biodegradable waste, protecting it from atmospheric agents, and provides an organized, rapid and precise collection service. 
Gianeco's mission is to find a solution for all that is wasted, based on the principle of 3Rs: Reduce, Reuse, Recycle.