Cosmopack è la culla delle tendenze del settore: un punto di riferimento per scoprire le soluzioni industriali più all'avanguardia, che saranno la base per la ripartenza dell'industria nei prossimi mesi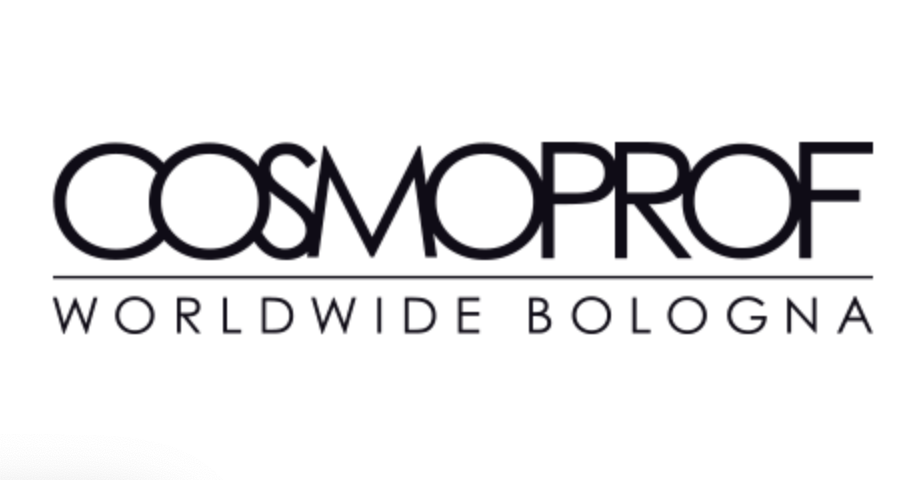 Cosmoprof Worldwide Bologna 2022 sarà in linea con le edizioni pre-pandemia. Oltre 2.700 aziende da 71 paesi, disposte in 34 padiglioni, hanno confermato ad oggi la loro partecipazione, e sono già 26 le collettive nazionali che saranno a Bologna. Con oltre il 30% di espositori presenti per la prima volta, o che tornano a Bologna dopo qualche anno di assenza, piacevolmente colpiti dalla capacità della manifestazione di rinnovarsi e adattarsi ai nuovi tool di business, Cosmoprof rappresenta il naturale rinnovamento dell'offerta cosmetica e continua ad incrementare la sua community globale.  Dopo due anni di stop delle attività di business in presenza, il ritorno a Cosmoprof Worldwide Bologna, seguendo i necessari protocolli, permetterà di tornare alle tradizionali attività di business, cercare nuovi prodotti e riallacciare relazioni commerciali. Ad oggi, gli addetti ai lavori registrati alla manifestazione rappresentano oltre 80 paesi.
Cosmopack: è qui che nascono le nuove tendenze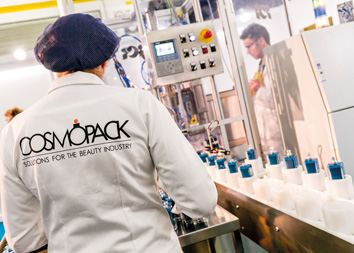 La trasformazione dell'industria cosmetica inizia dalla filiera. A dimostrarlo, Cosmopack, l'unico salone che ospita tutti i comparti della supply chain – contract manufacturing e private label, macchinari di processo e di confezionamento, packaging primario e secondario, applicatori, ingredienti e materie prime.
Cosmopack rappresenta per gli addetti ai lavori un palcoscenico importante di visibilità: l'edizione 2022 ospiterà il 7,5% in più di spazio espositivo, con il 20% in più di nuove aziende che parteciperanno per la prima volta e coinvolgerà espositori da oltre 30 paesi. La manifestazione è la culla delle tendenze del settore: un punto di riferimento per scoprire le soluzioni industriali più all'avanguardia, che saranno la base per la ripartenza dell'industria nei prossimi mesi. In particolare, la presenza di un'area specificamente dedicata alle aziende leader fornitrici di macchine, linee e soluzioni per il processo produttivo e il controllo del prodotto, rende Cosmopack peculiare e differente da tutti gli altri competitor internazionali.
Buyer program e Cosmoprof My Match: gli strumenti per facilitare domanda e offerta
Per offrire un adeguato programma di visita e servizi dedicati agli operatori internazionali, Cosmoprof Worldwide Bologna ha incrementato gli investimenti nel Buyer Program, il progetto che mira a favorire lo scambio tra domanda e offerta. Grazie al Buyer Program, compratori, retailer, e distributori possono ricevere supporto e indicazioni per organizzare al meglio la propria esperienza in manifestazione e scoprire i prodotti e i servizi più utili per sviluppare il proprio business. Al Buyer Program sono ammessi manager di aziende e catene, importatori, distributori, grossisti appartenenti a tutti i settori rappresentati e per tutti i canali distributivi. Per il 2022, grazie a progetti speciali con media partner e associazioni di categoria, saranno incentivate le presenze di catene GDO e profumerie italiane ed europee, e distributori e importatori dal Medio Oriente e Paesi del Golfo.
Per ottimizzare l'esperienza a Cosmoprof e organizzare in anteprima un'agenda di incontri durante la manifestazione, Cosmoprof My Match è la piattaforma digitale di match-making creata da Cosmoprof. Il servizio si è evoluto costantemente, e oggi offre strumenti di live chat e condivisione virtuale che facilitano il networking tra azienda e operatore.
Cosmoprof My Match e il progetto Buyer Program offrono un duplice servizio agli addetti ai lavori. Gli espositori hanno a disposizione una vetrina virtuale per presentare i lanci di prodotto e per invitare al proprio stand gli operatori più qualificati e utili per lo sviluppo di nuove collaborazioni. Al tempo stesso, i visitatori provenienti da tutto il mondo possono giocare un ruolo attivo nella scelta di acquisto e delle nuove proposte, perché possono selezionare i brand e i fornitori più adatti alla propria attività commerciale, scoprire le principali tendenze da tutto il mondo e trarre ispirazione dalle proposte più innovative presenti a Cosmoprof.
Le iniziative per incentivare la presenza internazionale
Da sempre, Cosmoprof Worldwide Bologna è l'osservatorio preferito dagli stakeholder internazionali per scoprire l'evoluzione dell'industria cosmetica. Il parterre di espositori dell'edizione 2022 riporta finalmente a Bologna le tendenze e le innovazioni da tutto il mondo, con oltre 2.700 aziende in rappresentanza di 71 paesi.
Ad agevolare la presenza di compratori, buyer, distributori, importatori e grossisti dai principali mercati, le iniziative del Ministero degli Affari Esteri e della Cooperazione Internazionale e di ICE – Agenzia per la promozione all'estero e l'internazionalizzazione delle imprese italiane. Grazie ai fondi previsti per il piano straordinario di promozione del Made in Italy, Cosmoprof potrà garantire un programma di ospitalità e servizi specifici per operatori selezionati. I corridoi verdi istituiti nei mesi scorsi per supportare l'internazionalizzazione del sistema fieristico italiano permetteranno a buyer ed espositori stranieri provenienti dai paesi considerati sicuri di raggiungere Bologna in maniera agevolata, in virtù di una deroga sulla quarantena.
Infine, la recente approvazione del decreto-legge che permetterà l'accesso in sicurezza degli operatori internazionali provenienti da paesi extra UE con vaccini diversi da quelli approvati dall'Ema incentiverà ulteriormente il desiderio di tornare a visitare Cosmoprof in presenza. Tutti i dettagli sono disponibili sul sito del Ministero della Salute.
Perchè tornare alla fiera in presenza – i progetti speciali 2022
Oltre ad un'offerta espositiva di qualità, con i player leader del mercato a livello mondiale, Cosmoprof offre un calendario di contenuti costruito con agenzie di trend e di analisi del comportamento dei consumatori. Da giovedì a sabato, operatori e addetti ai lavori potranno accedere a CosmoTalks, un programma di contenuti esclusivi e attuali. Cosmoprof Worldwide Bologna tornerà così ad essere l'osservatorio ideale per conoscere la situazione del mercato beauty e prevederne l'evoluzione, grazie al contributo di esperti da tutto il mondo.
Ritorna finalmente anche il consueto appuntamento con CosmoTrends, il report curato in esclusiva da BEAUTYSTREAMS. Partendo dai future trends che stanno trasformando la nostra quotidianità, gli esperti di BEAUTYSTREAMS analizzeranno le proposte degli espositori di Cosmoprof, evidenziando quali sono le tematiche ad oggi più impattanti e quali saranno gli sviluppi dei prossimi mesi. Il report, che sarà presentato durante la manifestazione, sarà uno strumento molto utile per stampa, buyer, trend scouter e influencer, alla scoperta delle proposte più innovative.
L'agenzia BEAUTYSTREAMS curerà in esclusiva anche il progetto Cosmoprof & Cosmopack Awards, che premierà le proposte più innovative, i servizi più performanti e i prodotti beauty di maggior impatto sui consumatori. I Cosmoprof & Cosmopack Awards sono un riconoscimento molto ambito nel settore che coinvolge tutti i comparti dell'industria cosmetica. Dopo due anni di lanci prodotto solo in modalità virtuale, gli Awards sono la migliore vetrina per evidenziare la ricerca, l'innovazione e la creatività dell'industria. I Cosmoprof Awards premieranno le migliori proposte di prodotto finito; le innovazioni della filiera produttiva saranno le protagoniste dei Cosmopack Awards.
CosmoFactory, l'iniziativa nata all'interno di Cosmopack, rappresenta la vera essenza della manifestazione, perché porta nei padiglioni l'intero processo produttivo di un prodotto cosmetico: dalla fase di creazione e sviluppo alla formulazione, dalle soluzioni di riempimento alle nuove proposte di packaging, fino alla fase di sperimentazione nel retail e all'esperienza del consumatore. L'ottava edizione del progetto svilupperà il concetto di diversity, elemento caratterizzante dell'evoluzione della società in chiave multietnica e multiculturale. Protagonista dell'iniziativa 2022, "Six4all" – una foundation che unisce una base neutra a 6 nuances di colori. Un sapiente mix permette di creare un prodotto specifico per ogni tipologia di pelle. L'installazione sarà curata dall'agenzia di design centdegrés. Esempio unico di una catena di produzione completamente funzionante ricreata all'interno di uno spazio espositivo, è un inno al saper fare e alla rivoluzione tecnologica. Ad oggi, i partner confermati sono Pink Frogs Cosmetics per la formula della base e delle 6 nuances di colore, Marchesini Group Beauty per il macchinario, PennelliFaro con un pennello studiato appositamente per la stesura del prodotto, Scandolara per il packaging primario, un esclusivo tubo in alluminio, Seriplast A.T. Packaging per la versione sample size e Gatto Astucci per il packaging secondario – una pochette studiata per mettere in risalto le qualità del prodotto. Il progetto coinvolgerà anche Stratasys per la tecnologia 3D applicata all'industria.
Cosmopack, where the new trends are born
Cosmopack is the cradle of industry trends: a reference point for discovering the most advanced industrial solutions, which will be the basis for the restart of the industry in the coming months
 Cosmoprof Worldwide Bologna 2022 will remain consistent with the pre-pandemic editions, with over 2,700 companies confirmed to date, coming from 71 different countries: the exhibition area will comprise 34 pavilions, including 26 Country Pavilions. Cosmoprof represents the renaissance of the cosmetic industry and its ever-growing global community, with over 30% of exhibitors attending for the first time or returning to Bologna after a few years of absence, pleasantly impressed by the ability of the event to renew itself and adapt to new business tools. After a two-year hiatus, coming back in person at Cosmoprof Worldwide Bologna, following the necessary safety protocols, will resume conventional commercial activities by discovering new products and establishing new business relations. The event currently features the attendance of buyers from more than 80 countries
Cosmopack: This is where the new trends are born
The transformation of the cosmetics industry begins with the supply chain. This is demonstrated by Cosmopack, the only fair that hosts all sectors of the supply chain – contract manufacturing and private labels, process and packaging machinery, primary and secondary packaging, applicators, ingredients and raw materials. Cosmopack represents an important stage of visibility for professionals: the 2022 edition will host 7.5% more exhibition space, with 20% more new companies attending for the first time and involving exhibitors from over 30 countries. The event is the cradle of industry trends: a reference point for discovering the most advanced industrial solutions, which will be the basis for the restart of the industry in the coming months. In particular, the presence of an area specifically dedicated to leading companies supplying machines, lines and solutions for the production process and product control, makes Cosmopack unique and different from all other international competitors.
Buyer program and cosmoprof my match: Tools to facilitate supply and demand
To offer a fitting program of visits and dedicated services to international operators, Cosmoprof Worldwide Bologna has increased investments in the Buyer Program. This project aims to favour the exchange between supply and demand. Thanks to the Buyer Program, buyers, retailers, and distributors can receive support and indications to better organize their experience at the event and discover the most valuable products and services to develop their business. Managers, importers, distributors, wholesalers belonging to all represented sectors and distribution channels can participate in the Buyer Program. For 2022, thanks to special projects with media partners and trade associations, the presence of Italian and European large-scale retail chains and perfumeries will be encouraged, as well as distributors and importers from the area of Middle-East and Gulf countries.
To optimize the experience at Cosmoprof and organize business meetings beforehand, Cosmoprof My Match is the digital match-making platform created by Cosmoprof. The service has constantly evolved, and today it offers live chat and virtual tools that facilitate networking between company and operator.
Cosmoprof My Match and the Buyer Program offer a double service to professionals. Exhibitors have at their disposal a virtual showcase to present product launches and to invite the most qualified and valuable operators to their stand for the development of new collaborations. At the same time, visitors from worldwide can play an active role in the purchasing process. They can select the most suitable brands and suppliers for their business, discover the main trends worldwide, and get inspired by the most innovative proposals present at Cosmoprof.
Initiatives to facilitate international attendance
Cosmoprof Worldwide Bologna has always been the preferred observatory for international stakeholders to discover the evolution of the cosmetic industry. The exhibitors of the 2022 edition will bring trends and innovations from around the world back to Bologna, with over 2,700 companies representing 71 countries.
To facilitate the presence of buyers, distributors, importers, and wholesalers from the main markets, the Italian Ministry of Foreign Affairs and International Cooperation and ITA – Italian Trade Agency are offering strategic support. Thanks to the funds provided for the extraordinary Made in Italy promotion plan, Cosmoprof will guarantee a hospitality program and specific services for selected operators. The green corridors established in recent months to support the internationalization of the Italian trade fair system will allow foreign buyers and exhibitors from safe countries to reach Bologna in a facilitated way under a derogation on the quarantine. Finally, the recent approval of the decree-law – allowing the secure access of international operators from non-EU countries with vaccines other than those approved by the EMA – will further encourage the return to Cosmoprof in person. All the details are available on the Italian Ministry of Health website.
Why attending the exhibition in person – special projects 2022
In addition to a top-quality exhibition offer, with the world's leading market players, Cosmoprof offers a rich content calendar built with trend agencies and consumer behaviour analysts. From Thursday to Saturday, operators and professionals will access CosmoTalks, with its exclusive and current contents. Cosmoprof Worldwide Bologna will become the ideal observatory to learn about the situation in the beauty market and predict its evolution, thanks to the contribution of experts from all over the world.
The usual appointment with CosmoTrends, the report exclusively curated by the internationally renowned trend agency BEAUTYSTREAMS, finally returns.
Starting from the future trends that are already transforming our daily lives, the BEAUTYSTREAMS experts will analyse the proposals of the Cosmoprof exhibitors, highlighting the most impacting topics to date and what will be the developments in the coming months. The report will be a strategic tool for the press, buyers, trend scouters, and influencers to discover the most innovative proposals.
BEAUTYSTREAMS will also curate the Cosmoprof & Cosmopack Awards project, celebrating the most innovative proposals, the best performing services, and the beauty products with the most significant impact on consumers. The Cosmoprof & Cosmopack Awards are a highly coveted recognition in a field that involves all sectors of the cosmetics industry. After two years of virtual product launches, the Awards are the best showcase to highlight the industry's research, innovation, and creativity. The Cosmoprof Awards will give recognition to the best proposals for the finished product; the innovations of the production chain will be the protagonists of the Cosmopack Awards.
CosmoFactory, the initiative born within Cosmopack, represents the true essence of the   event. It brings the entire production process of a cosmetic product into a physical set-up: from the creation and development phase to the formulation, from the filling solutions to the new packaging proposals, up to the selling process in retail and the consumer experience. The eighth edition of the project will develop the concept of diversity, a characterizing element of the evolution of society in a multi-ethnic and multicultural key. The protagonist of the 2022 initiative is "Six4all" – a foundation that combines a neutral base with six shades of colours. A skilful mix allows you to create a specific product for each skin type. The centdegrés design agency will curate the installation. A unique example of a fully functional production chain recreated within an exhibition space, CosmoFactory is a hymn to know-how and the technological revolution. To date, the confirmed partners are Pink Frogs Cosmetics for the formula of the base and the six shades of colours, Marchesini Group Beauty for the machinery, PennelliFaro with a brush designed specifically for the drafting of the product, Scandolara for the primary packaging, an exclusive aluminium tube, Seriplast A.T. Packaging for the sample size and Gatto Astucci for secondary packaging – a clutch designed to highlight the quality of the product. The project will involve also Stratasys with its 3D industrial technologies.