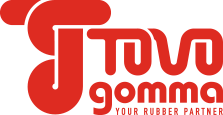 Tovo Gomma boasts a technological laboratory with the most recent and complete equipment for product development and quality control
Tovo Gomma Spa, characterized by a solid and stable corporate structure with a family character, has been operating in the elastomers sector since 1973 and is specialized in the project and production of rubber compounds, vulcanized sheets and foam for the most varied industrial sectors, from automotive to food, from petrochemicals to construction, in Europe and in the world.
In 2021, Tovo Gomma started a new line for the production of silicone compounds. In the new department dedicated to silicone compounds, inaugurated in 2021, heating and air conditioning are provided by an innovative heat pump system with very high COP, which exploits the fluid-dynamic properties of the air in contact with the surfaces to reduce consumption.
The strengths that characterize this company are the completeness of the range of solutions available, the ability to project and fine-tune products for specific applications, production flexibility and efficiency in all process phases.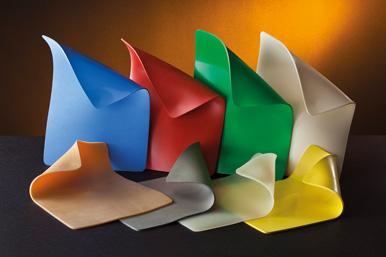 Tovo Gomma staff, led by a qualified and experienced managerial structure, has a technological laboratory with the most recent and complete equipment for the development and quality control of products.
The mixing plants are completely controlled by PLC, the dosages take place automatically on dedicated plants and the materials are managed to guarantee their traceability. The mixing and dosing lines of the small ingredients are duplicated and redundant, in order to ensure production continuity in all circumstances.
For the production of sheets, Tovo Gomma has systems for continuous vulcanization and machines for compression moulding.
The implementation of a company policy geared towards the environment issues, requires an integrated approach and attention to details. Tovo Gomma intends to continue this path within a strategy of continuous improvement that in the future will make sustainability an element of advantage, even economic, for everyone.