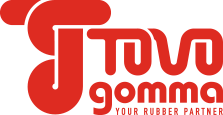 Tovo Gomma boasts a technological laboratory with the most recent and complete equipment for product development and quality control
Tovo Gomma SpA, characterized by a solid and stable corporate structure with a family character, has been operating in the elastomers sector since 1973 and is specialized in the design and production of rubber compounds, vulcanized sheets and foam for the most varied industrial sectors, from automotive to food, from petrochemicals to construction, in Europe and in the world.
The productions of Tovo Gomma are divided into three sectors: black and coloured compounds based on the following elastomers: NBR, SBR, EPM / EPDM, CR, NR, IR, IIR, B / CIIR, BR, CSM and HNBR; vulcanized sheets, black and coloured, produced not only with the here above mentioned elastomers but also with FKM and VMQ; foam products, based on EPDM, CR, PE and PVC, supplied in sheets, rolls and profiles (with or without self-adhesive).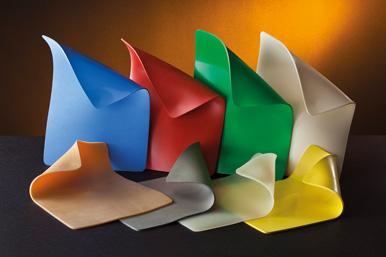 The mixing plants are completely controlled by PLC, the dosages take place automatically on dedicated plants and the materials are managed to guarantee their traceability. The mixing and dosing lines of the small ingredients are duplicated and redundant, in order to ensure production continuity in all circumstances.
For the production of sheets, Tovo Gomma has systems for continuous vulcanization and machines for compression moulding. Tovo Gomma is able to supply filtered compounds in continuous strips.
Each compound is checked according to a specific control plan, weighed and adequately stored in warehouse waiting to be shipped, when necessary also in a special air-conditioned room.
The strengths that characterize Tovo Gomma are the completeness of the range of solutions available, the ability to design and fine-tune products for specific applications, production flexibility and efficiency in all process phases.
Tovo Gomma staff, led by a qualified and experienced managerial structure, has a technological laboratory with the most recent and complete equipment for the development and quality control of compounds and sheets according to the most varied customers' requirements and for the study and introduction of new raw materials.
Tovo Gomma bases its actions on the centrality of the human being, the enhancement of work in safety as a tool for personal growth and progress of the society, the development of the principles of individual responsibility and competence and sustainable development for the protection of the environment.
The company is ISO 9001: 2015 certified and has adopted an Organizational Model in compliance with Legislative Decree D. Lgs. 231/01.