Plastore's real strength lies in its direct and continuous relationship with the customer, to carefully listen to each request and offer ideal solutions
Autumn 2023 will be a significant season for the plastic industry with two major events in the sector: Plast, hosted at Fiera Milano in Rho, Italy, from September 5th to 8th, and Fakuma, taking place from October 17th to 21st in Friedrichshafen, Germany. These two important trade fairs will undoubtedly provide a real insight into the current state of the market, offering a valuable opportunity for networking and gathering opinions and perspectives on the industry's development and new international scenarios. Additionally, it will be a chance to get to know Plastore more closely, a leading Italian company in the trading of plastic materials in granules, with its collaborators active in the market for over 35 years, who provide customers with the best solutions for purchasing plastic materials.
Plastore – with a warehouse spanning over five thousand square metres, located in Villamarzana, Italy – is a unique and innovative company, which offers an extensive selection of polymers, immediately available in stock and ready for delivery. With more than 1000 different types of materials in granules, Plastore maintains a constantly updated assortment, complete with detailed technical data sheets freely accessible on its website, www.plastore.it: an actual Plastic Outlet Store that is always open and accessible, allowing customers to make purchases at the best prices on the market.
However, the secret to Plastore's success is not just its vast warehouse and wide variety of products. The real strength lies in its direct and continuous relationship with customers. The formula is simple: they carefully listen to each request to thoroughly understand every commercial and technical need. They engage in direct dialogue with companies to offer the ideal solution and, if necessary, provide valid alternatives to achieve immediate and tangible savings in a complex and often confusing market, such as the plastic one.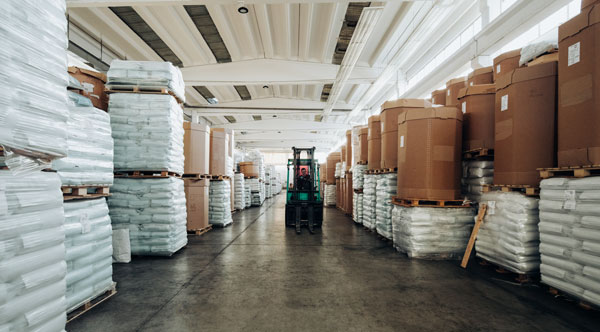 When talking about "after-sales service" in general terms, Plastore actually refers to building a relationship of trust and loyalty, always positioning itself as a unique point of reference: a genuine partner to entrust with the solution to various "plastic problems" and offering certainty in a historically unstable and complicated time like the present.
Their staff is always available and responds with professionalism and promptness to every customer's need, leveraging their extensive technical expertise and efficient logistics. Plastore puts itself in its customers' shoes and knows how to create the right empathy to always find personalized and effective solutions tailored to different requirements.
They look forward to meeting you at Plast (hall 9 – stand C35) and at Fakuma (hall A5 – stand 5122) to provide a unique and personalized purchasing experience, hosted by one of the most experienced agents in the field of plastic materials: Mr. Plastore, the comic character that has accompanied the advertising communication for years, perfectly embodying the company's philosophy: experience, dynamism, trust, and business; and mission: to help its customers make money!