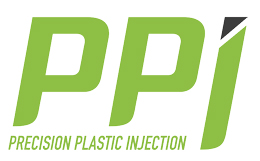 At the ceremony, PPI exhibited some tailor-made turnkey solutions in line with the local market demand in response to the development trend in injection moulding field in recent years in Europe
In June 23rd, Precision Plastic Injection, the Italian agent of YIZUMI, held a two-day celebration for the opening of its new office and warehouse in San Vendemiano (TV). For the occasion, many guests and representatives gathered together to join this event.
At the ceremony, PPI exhibited some tailor-made turnkey solutions in line with the local market demand in response to the development trend in injection moulding field in recent years in Europe. The guests experienced the cutting-edge technology and high-quality service through YIZUMI's rich products and open attitude towards exchanges.
On site, YIZIMI UN350A5-EU showed the demo production of tri-colour electric toothbrush handles, its highly efficient and stable performance attracted many guests and impressed them. This machine belongs to the A5-EU series high-end servo injection moulding machine of YIZUMI, featuring the advantages of excellent plasticizing effect, low energy consumption, and high stability. Its positioning control accuracy of mould opening & closing can be up to ±0.2mm and its repeatability of product weight can be less than 5‰ under a standard moulding condition. 
Afterwards, guests also had a close look at other popular models in the Italian and European market as the FF series electric and A5-EU series injection moulding machines. Moreover, during the Open House, there were also exposed a few auxiliary machines kindly provided by Plastic Systems and Blauwer (two companies belonging to the Pegaso Industries group) and an anthropomorphic robot provided by Essebi Automation. 
In addition, the guests were introduced to the partnership between PPI and YIZUMI which in the last few years has been having a positive impact on the Italian market. The mature machine technology, advanced moulding solutions and brand strength of YIZUMI were highly appreciated and recognized by guests during the opening and now PPI is ready to keep improving its services and influence in the injection moulding machine sector.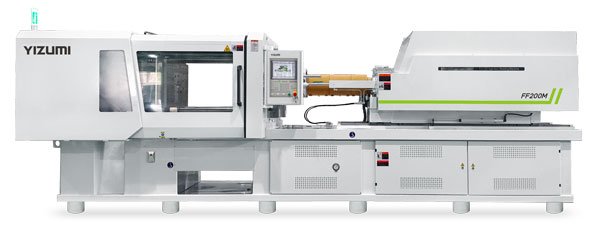 Achievements 
YIZUMI strives to be a world-class moulding equipment solution provider in the global market and the European market is a key strategic market for YIZUMI to access to global high-end market and customer groups.
In the past two years, the fastest growing overseas markets of YIZUMI included developing countries, as well as some European countries like France and Italy, which demonstrate that the comprehensive competitiveness of YIZUMI's products is improving rapidly.
To improve customers' confidence with YIZUMI's products, PPI has been building, from 2019, a strong sales and service team in Italy supported by YIZUMI, providing customers in different industries with FF series electric and multi-component injection moulding machines among other popular equipment solutions, and establishing a good brand image and market reputation for YIZUMI in the region.
In the last few years, low-carbon economy and Industry 4.0 have become the common trends in global economic development. YIZUMI continues to develop new technologies and processes in the field of polymer injection molding that meet the needs of the market and customers and lead the development of the industry, providing turkey solutions with higher efficiency, better performance, more energy saving and environmental protection. YIZUMI deeply believes that these innovations are the continuous driving force for development.
In the future, PPI and YIZUMI will continue to improve their influence in the Italian market and strive to provide more customized and cost-effective solutions to customers.
Future Events 
Next 17th to 21st of October 2023, YIZUMI has scheduled its presence at the Fakuma 2023 fair in Germany, the world's leading trade event for industrial plastics processing which offers a comprehensive overview of all plastic technologies. 
The YIZUMI booth will be positioned at the Hall B5 – Stand B5-5405 and will be displaying two machine solutions. One of this will be the FF200M (Medical), the Electric Injection Moulding Machine from the FF series, equipped for medical specifics. This machine will demo disposable sterile syringe cap moulding solution. The FF200M will be equipped with 128-cavity syringe cap mould, offering high product quality, shorter production cycle and high production capacity. The moulding capacity of a 128-cavity mould can reach 8 seconds to achieve a daily production capacity of 1300K units. Some of the characteristics of this machine are high-quality products, smooth sprue, drawing free, clean appearance and high transparency.  Moreover, it presents a cleanliness configuration that meets the requirements for production in an ISO 8 cleanroom environment, preventing dust, reducing the risk of product contamination and ensuring the ease of cleaning. 
Disposable Sterile Syringe Cap (foto)
Product specifics:
• Cavity: 128
• Material: PP
• Size (LxWxH):  8*42mm
• Weight: 0.8g/pc 
• Cycle Time: 8+/-1s
•Partner: IMM-YIZUMI Mold-Hongshizhu