Gianeco contributes to recycling renewable and eco-friendly materials for a greener and cleaner environment
Gianeco Srl is a plastic recycling and trading company. For years, it has been dealing with the recovery of different polymers, starting from engineering polymers, such as ABS, PC, PA, PS, PBT, PEI, and PES, focusing more and more its main activity on the thermoplastic elastomers and bioplastics.
In order to complete its mission for a greener and cleaner environment, for years Gianeco has been committed to promoting, marketing and reprocessing compostable and biodegradable polymers, where Gianeco Srl offers a primary service in Europe. It is proud to be involved and contribute in the recycle of renewable and eco-friendly materials, such as PLA, PBAT, PHA, PHB, PCL, and PBS.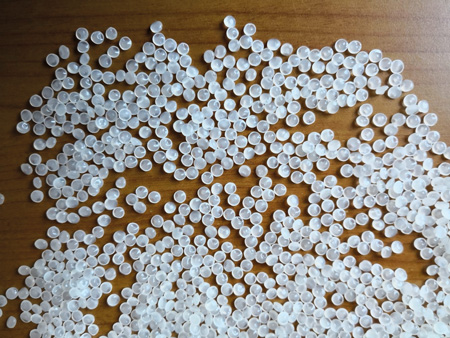 The idea behind bio-based polymer is to replace fossil oil carbons with carbons obtained from renewable and eco-friendly sources (sugars in plants), in other words, to create polymers from renewable natural resources and allow packaging to decompose quickly and get back to nature. Due to its versatility, PolyLactide acid PLA is the bio-polymer used in the large range of applications.
At K 2019, Gianeco Srl presents its range of recycled bioplastic materials, coming from postproduction food packaging, fibres, thermoforming. Gianeco's main commitment is to revalue the scrap of the bioplastics industry for using it again in the large range of new processings. Ensuring high quality and optimal conditions for dry and protected storage and recycling of discards, Gianeco's recycled bioplastics are an interesting cost-saving alternative for a number of applications.
Gianeco exhibits at K, booth 7.2E10.