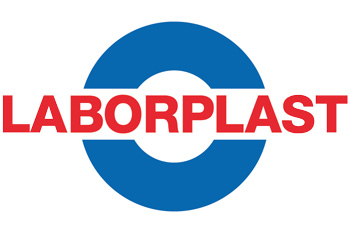 Recycled PVC compounds production and regenerated PVC film core extrusion are Laborplast's main business, hence we can say that circular economy is in its DNA
In a global marketplace where there is a growing focus on environmental issues, the concept of recovering and recycling materials plays a central role in the management of future strategies across all industries.
In the field of plastics in particular this awareness is acquiring the dimensions of an absolute necessity. Public opinion is in fact calling for the plastics industry to explore every option with regard to the utilisation of recycled raw materials, and thus breathe new life into materials currently treated as waste.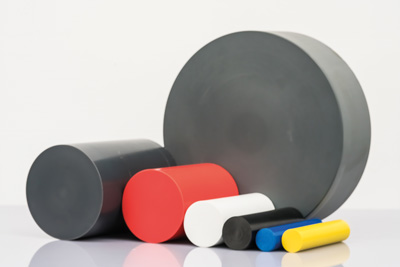 Laborplast has operated for more than 60 years in the field of rigid regenerated PVC, a raw material that features excellent mechanical properties and weather resistance, and withstands the proliferation of bacteria and mould. Moreover, PVC loses virtually none of its technical characteristics over time and can therefore potentially be recycled indefinitely.
Recycling PVC reduces electricity consumption by 90%, compared to the production of virgin PVC, and avoids the emission of tons of CO2 into the atmosphere. In order to encourage the use of regenerated PVC products, Laborplast has joined the European Recovinyl group which, through the VinylPlus program, aims to recycle over 800 thousand tons of PVC by 2020. Over the years, Laborplast has taken decisive steps in the development of recycled PVC products, in order to face the challenges imposed by the recent changes in the economic scenarios.
The production of recycled PVC compounds (for extrusion of pipes and profiles and injection moulding) and the extrusion of regenerated PVC film cores (for industrial films, agriculture films, fabrics and geotextiles) represent Laborplast's main business, so much so that you can safely state that the principle of the circular economy or, as Laborplast likes to call it, "industrial ecology", is embedded in its DNA.
In addition to these products, in 2018 Laborplast also began to produce technical semi-finished products in PVC (full and hollowed rods), PP and PE (hollowed rods).
Thanks to its consistently reliable suppliers, a technical department boasting unrivalled formulation skills, highly efficient processing conditions on its 10 production lines, and an in-house laboratory that has the ability to analyse every production batch, Laborplast products are guaranteed to maintain the highest quality and durability standards.
And to top it off, Laborplast's sales and commercial department pays the utmost attention to meeting customers' technical needs and its logistics unit processes incoming orders speedily and efficiently.
Faced with the challenges arising from the ongoing ecological revolution, Laborplast is an experienced and trustworthy partner who applies the principle of industrial ecology tangibly and operationally in all of its everyday manufacturing and business activities.
Laborplast will be present at the K 2019 exhibition in Düsseldorf (16-23 October 2019) and will be pleased to welcome you to its stand – hall 7, level 2/stand E13) – to present you all the news related to its PVC product range.
For further information, visit https://laborplast.net/ or e-mail to info@laborplast.net