The New Marketplace for Implementing the Digital Transformation in the Plastics Industry
The Fakuma international trade fair for plastics processing has been officially launched on its new digital trade fair platform, namely Fakuma-Virtual. Immediately after postponing the scheduled trade fair dates in 2020 to next year, trade fair promoters P. E. Schall GmbH & Co. KG acted quickly and officially opened the new digital meeting place for suppliers and users of industrial plastics processing. Exhibitors are showcasing their trade fair highlights, product innovations and sustainability features in a compact format in attractive, ideally structured virtual showrooms, along with web-based presentations with the help of a webcast function. Valuable leads and perfectly matched business contacts are generated for the international expert audience by the integrated RFQ for individualised problem-solving on the landing page of Fakuma-Virtual.
Fakuma is deemed the first port of call for injection moulding, extrusion technology, thermoforming and 3D printing. It presents innovations covering all aspects of materials, machines, peripherals, processes, simulation, procedures, technologies and tools, as well as plastics processing – now in virtual format too. Industrial users from the plastics sector need practically implementable and economically efficient solutions for upcoming, far-reaching transformation processes – especially in economically difficult times. And thus to an ever greater extent, connectivity is becoming a living reality within the trade fair landscape of P. E. Schall GmbH & Co. KG.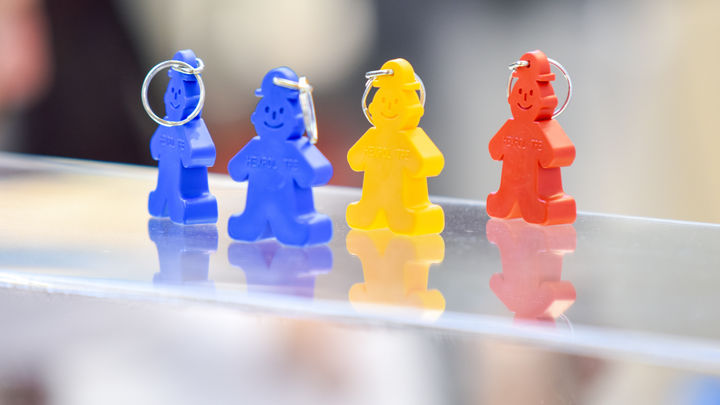 "In particular during the course of this extraordinary year, Fakuma-Virtual provides exhibitors with strong benefits at comparatively low costs. In order to kick off his virtual presentation, all the exhibitor has to do is upload information which is already available for the trade fair anyway in the usual data formats. This is automatically networked via the content management system. With our additional new focused trade fair offerings, we're moving up quickly to the required level of practical solutions for technological change in an uncomplicated manner. And we continue to promote sustainable success in the plastics industry," explains Bettina Schall, managing director of the trade fair promoters.
Intelligently Networked Technology Meeting Place for Fakuma Visitors
As of immediately with its new virtual format for the 27th Fakuma, the globally unique trade fair which is awaited each year with great expectancy is providing an additional, lasting opportunity for gathering information concerning premieres, product innovations and important exhibitor news concerning sustainability at a single digital marketplace in a concise and compact manner. As is well-known, more and more attention is being focused on the issues of environmental protection, sustainability, efficient use of resources, circular economy and bioplastics.
With the help of the integrated, thematically focused search engine, expert visitors at Fakuma-Virtual can select any desired information concerning the trade fair nomenclature in an optimum fashion, or collect relevant, targeted matches for their business by entering keywords. What's especially clever is the fact that in the end, a functional hit list is generated. Visitors are thus provided with the opportunity of sending individualised RFQs to the exhibitors included in the highly qualified search results, in order to mutually work out special solutions – like they would at an on-site event. Suppliers and users are thus provided with ideal conditions for setting out on their mutual path towards best possible attainment of their goals for everyday industrial practice. And thus Fakuma's portfolio of products and services is continuously available to all interested parties at the new virtual technology venue in an ideally structured manner.
"We're convinced that Fakuma-Virtual offers a promising alternative for gathering information concerning industry trends in an uncomplicated manner in our current situation. Visitors are able to familiarise themselves with numerous innovations very quickly. At igus, this falls under the mission statement 'Tech up, costs down. That's our job.' – with over 100 motion plastics innovations this year which verifiably and sustainably improve technology and reduce costs," says Oliver Cyrus, head of public relations and advertising at Igus GmbH concerning the new opportunities provided by Fakuma.
However, Fakuma-Virtual will definitely not replace personal, face-to-face dialogue. The plastics industry is looking to next year optimistically, when it will once again be possible to invite customers directly and explore and develop complex applications in close, individual contact. Schall makes trade fairs for markets – for real markets. The next Fakuma international trade fair for plastics processing will take place in Friedrichshafen on beautiful Lake Constance from the 12th through the 16th of October, 2021 – accompanied by the extended range provided by Fakuma-Virtual.