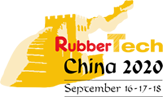 One of the most unmissable events of the international rubber industry calendar is around the corner and the good news, for those who are in a position to attend, is that it is being held as earlier scheduled: The 20th anniversary edition of RubberTech China will be held from September 16 to 18, 2020, at the Shanghai New International Expo Centre in Shanghai.
The organizers of RubberTech China, CURGC (China United Rubber Group Corporation) confirms that the International Exhibition on Rubber Technology (known as RubberTech China) is to be staged as earlier planned, despite the coronavirus pandemic.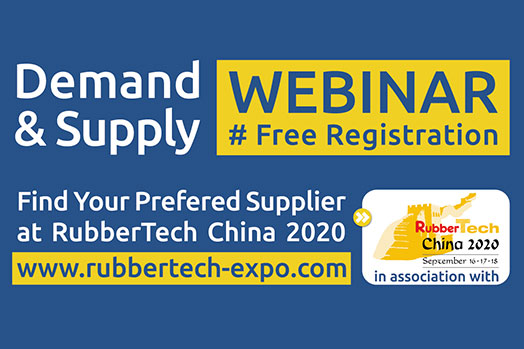 RubberTech China 2020 will be held concurrently with ICIF 2020 (International Chemical Industry Fair), China Adhesive 2020 and Clean Water China 2020. The four shows will run together during what is being dubbed the "China Petroleum and Chemical Rubber Industry Week".
In an email exchange with the organizers of RubberTech China 2020 on August 14, the health and safety protocols being followed at the event were laid out as follows:
Currently, foreign visitors to China are still required to self-quarantine at home or at a hotel for 14 days.
Visitors to RubberTech China 2020 need to register with their personal ID, and to carry this ID when they visit the show. Face masks are required.
The organizers report that some overseas exhibitors have decided to have their China-based agents or personnel attend the show, instead of travelling from abroad themselves, given how few international flights are operating into Shanghai, and in light of the stringent visa and entry policies.
As a result, overseas visitors to RubberTech China 2020 are expected to decrease sharply. According to the organizers, compared with last year's show, which had 700 exhibitors, 500 exhibitors are expected at this year's show, according to the organizers.
There will be other changes to the event this year, due to the coronavirus: The Gala Dinner is being cancelled. Additionally, to mitigate the negative impact of the decrease in overseas visitors, an online event is being held – RubberTech China 2020 Demand and Supply Webinar – to bridge the promotion of products and technology transmission between Chinese suppliers and overseas demand. The webinar will be held via an App such as Zoom and will feature a meeting room for each presentation.
The presentation schedule is on the official website:
 http://en.rubbertech-expo.com/rubber_same_exhibitors_detail/exhibition_activity1564995427_41110.html
Buyers and suppliers are both free to attend this event.
For additional information about the event and to register, please visit: