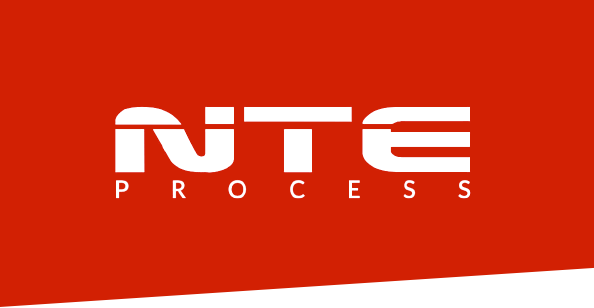 NTE Process was established after more than 20 years of success and a solid reputation based on the technological expertise and knowing of the industrial processes of Nol-Tec Europe
NTE Process is the single source provider specialized in the process solutions for the plastic compounds, tire and rubber industry and in bulk material handling that will support you in all phases of design, supply and innovation of industrial plants. It can provide you with the best turnkey solutions on the market, thanks to patented technologies and international partners.
Over the last twenty years, the company has evolved from being the engineering company of pneumatic conveying in 1998 to a single global point of reference for all the needs of your business to always be able to be the sole partner for your company's daily needs, in a flexible and efficient way.
For this reason, the main market leaders of rubber and tire plants chose NTE Process for the rubber compounding process and to produce tires, tire components for the automotive industry, and electrical cables – areas where precise mixing of raw materials, high safety and quality standards are essential to ensure great performances.
Also the primary plastic compounders trusted the NTE Process solutions such as masterbatch recipes, innovative air mixing systems, accurate dosing and gentle conveying of fillers, fibers and plastic pellets able to prevent any fines or product degradation.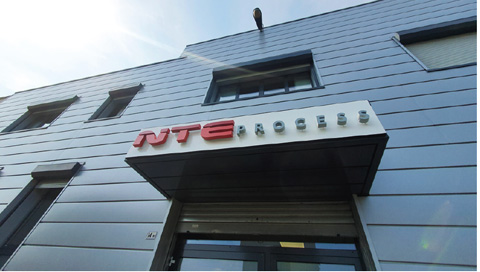 The main NTE Process applications dedicated to the plastic, rubber and tire industries are the following:
• storage systems of raw materials;
• powder dense phase pneumatic conveying systems "No Purge" concept with the patented Air Assist® technology (carbon black, silica, talc, small chemicals, additives, etc.) to hoppers;
• accurate batching for powder and oil dosing for the exact preparation of the recipes;
• dust collectors;
• precision rubber cutting lines;
• railcar and truck unloading through the NTE Process Boot-Lift M529 that considerably reduces risks for operators during connection phase since it is completely automated and driven by pneumatic cylinders with variable stroke according to customer requests;
• automation and control systems.
Both vacuum and dense phase conveying systems provided by NTE Process proved to be the best technologies as raw material handling systems for the main tire manufacturers as it guarantees:
• to protect the integrity of the carbon black pellets during the pneumatic conveying (fines increasing <5%);
• to preserve the conveying pipes from premature wear in the case of pneumatic conveying with Air Assist® technology for silica conveying (fine, granular, silica chunk);
• dust free management of bag dump and big bag unloading stations for carbon black, silica, zync oxide, resins and fillers.
Other NTE Process' typical applications are:
• dust free bag dump and big bag unloading stations for raw materials and additives (small chemicals);
• Atex proof handling systems for very explosive products such as resins;
• Wonderbatch®: in-line formulation (innovative technologies for pigment room automation) which guarantees high flexibility to store ingredients off line from the production flow, but ready for immediate use;
• dedusting systems to store silos and daybins;
• oil and silane injection, partially, into day bins: an innovative solution is designed to produce a product that has the ingredients dispersed and distributed sufficiently thoroughly that will process satisfactory in the next process and give the required properties for the end application. The mixing is performed by our innovative mixers (Air Mixer M244 & Jetmixer® M531) which are combined with the NTE Process Liquid Injection Skid M535 and you can inject up to 6 liquids at the same time, avoiding dust packing on the nozzle and drop effect that generally characterizes traditional injection systems.
The NTE Process' Innovation and Research Centre offers its customers the opportunity to test its technologies. NTE Process R&D Team "Apeiron" can perform both scientific tests (fluidity, aeration, consolidation, etc.) as well as full scale tests (spray drying, drying, solid-liquid mixing, parallel processing, pneumatic conveying, etc.).
The right process and design will be defined and calibrated on the basis of the specific needs of your business. In this phase, detailed reports will provide you with the most relevant information for the predictive analysis of performance and the preliminary system design.