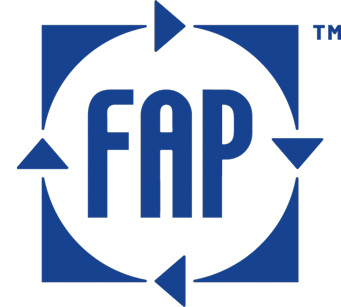 "The best advertisement for FAP has always been the high-quality innovative machinery, by means of which our customers can build the success of their own business" Luigi Poli, founder
nique solutions for top foam performances
In the last 34 years, FAP has never stopped making a name for itself in high-technology solutions for the extrusion of non-cross-linked polyethylene and polypropylene foam materials, offering a complete "turnkey" project including custom-made design, in-house assembly, training and production startup.
A history of success
Luigi Poli founded the company in 1987 and in a few years FAP has become one of the main European players in the production of complete twin-screw extrusion lines and converting machines for foam industry. Thanks to the concept of continuous improvement towards perfection FAP has reached high levels of performance, recognized by the market to be superior even to American and German technologies. Therefore, the leading producers of PE/PP foam materials have chosen solutions made in Italy.
2020 signaled a new era for FAP, Luigi's sons Fabrizio and Francesco Poli have taken up the reins. Under their leadership, the company always continues to focus on synergy with its customers, with a view to innovation, providing the best technological custom-made solutions.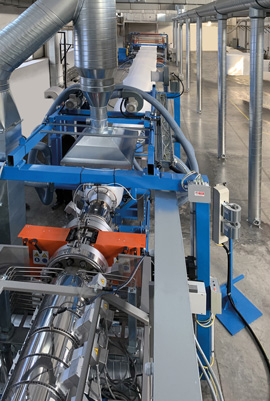 Fabrizio Poli, the company's CEO, announced some news: "2020 was a difficult year as I think for everyone, we have slowed down some projects. Despite everything that happened in the last period we are proud to share that we have foreseen important investments for the next three years in technological and innovative fields including the construction of own new production site. 
We want to give our clients and partners a fresh view and conception of energy and business growing. For this reason, we have recently restyled our logo and launched the updated website in a modern and elegant key, describing better who we are: a dynamic family-owned company with a long history of success."
Innovative and groundbreaking technologies
Thanks to many years of international experience and fruitful cooperation with customers around the globe, FAP's lines have unparalleled performance characteristics in terms of flexibility and stability in extrusion processes. 
Extruders are equipped with exclusive engineered double screws and extrusion heads for different production scales, extremely precise control systems for temperatures, pressures, material and gas consumption. All specially designed components mentioned above are essential to obtain a homogeneous mixing of the melt, minimizing costs of production and wastes dramatically. PE and PP foam materials with densities from 16 kg/m3 to 400 kg/m3 obtained with FAP's system have a uniform structure with top technical characteristics, for such fact they cannot be compared with materials produced by other technologies. Thanks to advanced properties these materials are used extensively in various markets, such as construction and packaging, light industry, automotive, food and others.
Protecting the environment has been always a priority for the company, that is why all lines are manufactured using advanced technologies and production processes sensible to atmospheric pollution.
FAP stand for innovations
Foam manufacturers have to adapt to ever-changing market demands by offering next-generation solutions for new industries where other types of materials have been used previously. For this reason, FAP has decided to share its experience with the entire foam industry opening its own internal research center equipped with laboratory extrusion line where the highly qualified personnel develop products and raw materials, optimize mixing recipes and carry out tests with the goal of realizing customer ideas. 
Together with customers, raw material producers and research centers FAP looks toward the future creating advanced and technological extrusion solutions of foam applications. And the results will be not long in coming! Very soon FAP will propose news in the technological field for new market applications of high-density foam materials.