Qualified dosing system supplier Lawer has launched the second generation of its fully automated dosing systems for compound and masterbatch preparation
Founded in 1970, Lawer is an Italian company that specializes in industrial dispensing systems. It has developed advanced technologies and know-how in the automatic dispensing of powder products, including pigments, additives and chemicals, as well as single- or multi-weighting systems, and equipment for the preparation of compounds, fillers, masterbatch, handling and packaging systems. Its products, solutions and services supply the textile, rubber, cosmetics and food industries to increase reliability, safety and efficiency. 
At the basis of all the production of the rubber industry are the recipes of the compounds. Complex formulations, expertly constructed with the contribution of many substances, whose quantities are rigorously predefined. The qualitative constancy of the final product therefore depends on the ability to feed the machinery of the mixing rooms with perfectly weighed doses and capable of perfectly respecting the proportions of all the required ingredients: raw materials, additives, dyes and much more. And this is where the competence and technological capacity of Lawer come into play.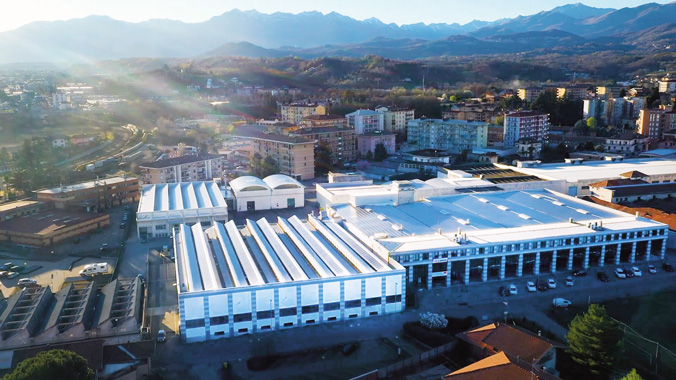 Observing an ongoing trend among manufacturers to automate mixing rooms to improve product quality, safety, and hygiene, Lawer launched the second generation of its fully automated dosing systems for compound and masterbatch preparation. The technology is a horizontal, automatic weighing system for chemicals used in the mixing room, and feedback from the rubber production industry since the release has been impressive, according to Luca Mariuzzo, product engineer in the rubber department. 
Lawer systems improved in productivity and accuracy: one bag can be now processed every 30 seconds. 
Flexibility is another benefit; two sizes of EVA bags can be handled, which are made automatically by a device that selects bag sizes proportional to the mixer size. The result is a possible cost saving of "thousands upon thousands of euros a year". And for qualitative benefits, because it is important for the amount of EVA material to be minimized in the recipe, "Our automation is able to reduce the amount of EVA film in the mixer as much as possible." 
Engineers at Lawer worked on a new system for modular delivery and distributing weighed bags. 
The market seeks to reduce the buffer in terms of production and work as much as possible 'just in time' to reduce costs, so we aim to connect our technology to the mixing line to be more 'just in time' in terms of production.
This will make the company's offering even more attractive, economically speaking, for the end customer. The challenge is to understand what the field needs to enable just-in-time production, because every company has a different approach – though there are similarities – so we are trying to prepare a flexible project that is able to suit different customers, something that is both standard and flexible.' 
Mariuzzo reveals that Lawer is embracing a consecutive growth period in the market segment shows a positive outlook for the years to come. "Our goal is to increase our presence as a qualified dosing system supplier, among tire and tech rubber manufacturers, bringing tailored solutions, not only for dosing equipment, but also for upstream and downstream appliances connected to our systems."