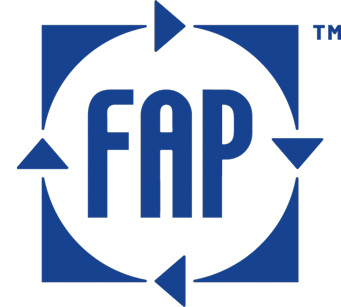 FAP is today the most reliable reference partner for the construction of twin-screw extrusion lines and converting machines for foam industry able to meet the highest quality standards, being an authentic specialist in the construction of state-of-art customized solutions, offering a complete turnkey project including personalized design, in-house assembly, training and foam production startup.
The company was founded in 1987 with the founder Luigi Poli. In 2020, the reins of the company passed to the second generation of the family, Fabrizio and Francesco Poli. The two brothers both joined the family firm when they were very young. Accordingly, after lengthy "apprenticeships" in the various departments and in various roles, they are now entrepreneurs with considerable experience to bring to bear, despite their still relatively young age. Today, they are engaged not only in the day-to-day running of the company, but also in a drive to raise the level of every aspect of its operations through major investments of the kind that, especially right now, demand a good deal of courage and expertise.
FAP extrusion lines are designed to produce polyethylene (PE) and polypropylene (PP) foam with a closed-cell non-cross-linked molecular structure. The production possibilities are extremely wide, meaning just one extruder can produce a complete range of materials. This fact distinguishes FAP technology among other manufacturers. Important to mention that the successful and stable extrusion of "alive" foam materials is a rather delicate process that depends not only on technical factors and high-quality equipment, but also, for example, on the quality of raw materials and additives, on the percentage of humidity and temperature inside the factory. Today, more than ever before, there is a real "fight" for the best quality product, so foam manufacturers have to adapt to ever-changing market demands by offering next-generation solutions for new industries.
Technology has always had an essential role in FAP development, offering many benefits to foam manufacturers: greater efficiency with reduced energy consumption, very accurate control of temperatures, pressures, raw materials and gas consumption, minimizing of production wastes, the implementation of special equipment and advanced sensors for the easier operation.
The global demand for high quality foam materials has grown significant and, over the next few years, is set to increase for a new variety of applications. Nowadays PE and PP foam films are used extensively in markets, such as construction, packaging, light industry, automotive. PP foam will soon be a great alternative to polystyrene foam for the food sector with 100% recyclable material produced using 100% natural gas CO2. The use of this gas in the foaming process for high densities productions ensures not only the safety, but also significantly increases the savings by reason of trifling gas consumption and needless of degassing period. As a result, an absolutely environmentally friendly product.
FAP extruders are equipped with exclusive and essential components for highly competitive foam result: double screws for homogeneous mixing of the melt and two models of new generation extrusion heads for different thicknesses, which special design moreover allows to obtain an excellent foam quality in terms of uniformity of cells, smoothness and ensures an average gas saving of 15%. The FAP lines also include end-of-line equipment such as calibration and soft winder units, which are also crucial to the success of the whole extrusion process. 
Furthermore, today the company is the protagonist of a courageous entrepreneurial choice. FAP invests over 5 million euros to build the site which provides the expansion of the new production area, that nowadays has become insufficient to manage the ever-increasing number of orders. Also, the French laboratory will be brought in Italy, creating an innovative research and development internal center for study and tests of expanded plastic materials in industrial scale, that has already solicited requests by companies all over the world including for example Brazil, Chile, Saudi Arabia, the United States, France, Spain, Russia. The construction site will be completed in 2022.
"We collaborate with companies that work, produce and study polymers: today companies have the opportunity to carry out tests in the French laboratory, but not to continue experimenting on industrial production machines", Fabrizio Poli explains. "We build these machines and we want to share our rich experience creating a line specially dedicated for tests in industrial scale. Moreover, this center will be used by our company for the study of new materials and to improve processes in terms of energy efficiency", continues Poli, who has already established relations with the Polytechnic of Milan for the evaluation of an innovative material that FAP is patenting.
The news concerning FAP reconfirm the ambition and determination of the Italian company in current economic context strongly impacted by Covid-19 situation.