Corporate identity and brand value are strategic aspects IMPACTIO strongly considers as essential values, and it channels marketing activities in this primary direction
or over 20 years, IMPACTIO, services company from Rho (Milan), has been supporting national and international companies in the packaging printing field in decision making, strategic and operational processes necessary for business development, through the active sales method "Marketing & Sales in action", aimed at achieving results on the markets.
The first area of intervention, assistance and customer support of IMPACTIO, concerns the development of new projects, directed at expanding the business in areas where the knowledge and/or the study of the market with its relational, cultural and logistical barriers are fundamental.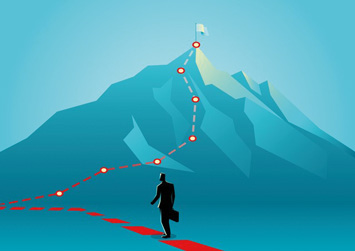 One of the recurring questions of entrepreneurs is how to reach an increase in sales: IMPACTIO implements constant and systematic actions on the market, offering and ensuring support to the internal staff if necessary.
The third critical area where Impactio experts intervene in order to maximize the expected results concerns the employment of a shared and impactful strategy in a market in constant evolution.
The perception of corporate identity and its own brand value are equally strategic aspects, not always carefully considered by the companies: IMPACTIO instead believes them to be essential values, channeling all marketing activities in this primary direction.
IMPACTIO also supports companies in sensitive phases such as product launch and placement on the market.
Trade fairs, industry events and conferences are some key tools in support of commercial development and communication; IMPACTIO develops communication projects and contents as coherent as possible with the corporate identity, both paper and digital.
The consistency of all the actions implemented ensures market growth.
IMPACTIO has a real talent in discovering, recognizing and enhancing the potential of companies in all its forms.
Further information on IMPACTIO activities is available here: