La manifestazione si terrà dal 28 aprile al 2 maggio 2022
La 53ima edizione di Cosmoprof Worldwide Bologna è stata riposizionata dal 28 aprile al 2 maggio 2022 a Bologna, al fine di agevolare il più possibile la partecipazione in presenza degli operatori internazionali.
"L'edizione 2022 di Cosmoprof Worldwide Bologna deve essere un'effettiva occasione di sostegno all'industria cosmetica: è il nostro dovere nei confronti delle già oltre 2.700 aziende espositrici confermate ad oggi, delle istituzioni e delle associazioni di settore che continuano a farci sentire il loro supporto, dei compratori e distributori che seguono le nostre iniziative per sviluppare il proprio business. La decisione di posticipare la manifestazione in presenza al 28 aprile – 2 maggio, seppur sofferta, è il frutto di un dialogo continuo e responsabile con i nostri player, per agevolare la presenza degli operatori internazionali, che potranno organizzare la visita all'evento con maggior agio e vivere con maggiore serenità il loro ritorno a Cosmoprof", spiega Gianpiero Calzolari, Presidente di BolognaFiere. "Da mesi nel nostro confronto costante con gli stakeholder dell'industria cosmetica emerge il desiderio e la necessità di tornare agli eventi fieristici in presenza. Il riposizionamento di Cosmoprof dal 28 aprile al 2 maggio aiuterà gli operatori ad organizzare al meglio la loro visita a Bologna", dichiara Enrico Zannini, Direttore Generale di BolognaFiere Cosmoprof.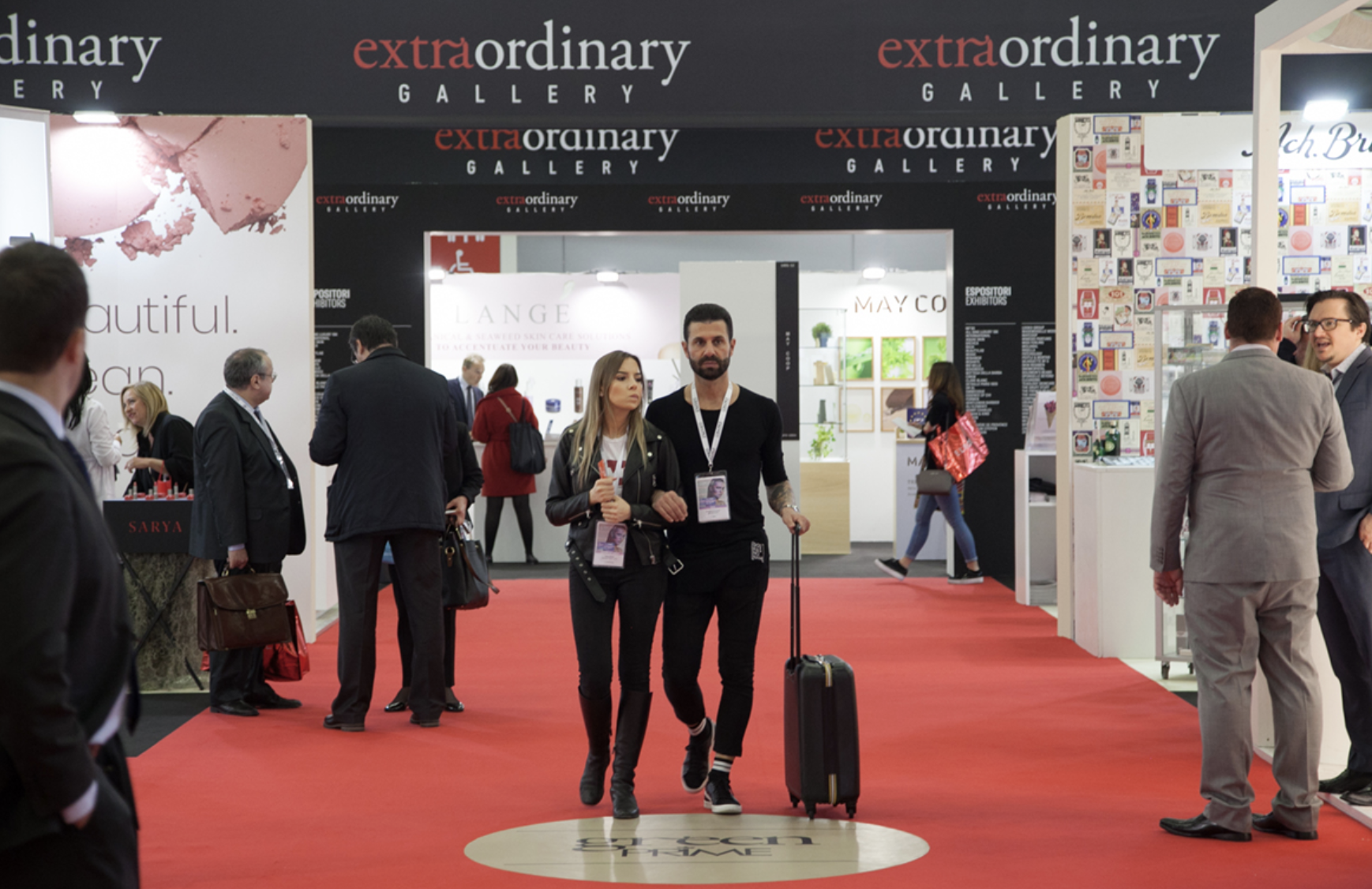 "Le premesse per un'edizione di qualità ci sono tutte: più di 2.700 aziende hanno confermato la loro presenza con entusiasmo, abbiamo coinvolto esperti, agenzie di trend e analisti di mercato in un ricco calendario di contenuti ed iniziative, e grazie al supporto del Ministero degli Affari Esteri e della Cooperazione Internazionale e di ICE – Agenzia per la promozione all'estero e l'internazionalizzazione delle imprese italiane, all'interno del piano straordinario di promozione del Made in Italy, stiamo organizzando un programma di ospitalità e servizi specifici per top buyer e retailer. Vogliamo che Cosmoprof Worldwide Bologna 2022 sia accessibile al maggior numero di operatori possibile: è questo il nostro contributo al rilancio del settore", conclude Zannini. "L'industria cosmetica continua a dimostrare la propria resilienza, affrontando i cambiamenti senza rinunciare alle peculiarità dei suoi prodotti, apprezzati sui mercati esteri per la loro qualità e per quel connubio indissolubile tra propensione all'innovazione e capacità creativa tipica del saper fare italiano. Un'attitudine che il settore cosmetico esprime da sempre – commenta Renato Ancorotti, presidente di Cosmetica Italia – e che trova affermazione ancora oggi, nel momento di una nuova riorganizzazione in risposta al posticipo della 53esima edizione di Cosmoprof Worldwide Bologna. Flessibilità produttiva, investimenti in ricerca, visione a medio-lungo termine, tempestiva risposta alle mutate attitudini d'acquisto, nuove modalità di approvvigionamento sono solo alcune delle iniziative messe in atto dalle nostre imprese per far fronte ai condizionamenti globali imposti dalla pandemia. Anche per queste ragioni, l'intero comparto cosmetico nazionale si farà trovare pronto, al fianco dello storico partner BolognaFiere, per rendere ancora più memorabile il pieno ritorno in presenza alla prima manifestazione al mondo del settore beauty".
Per verificare le misure di sicurezza predisposte dal quartiere fieristico, www.cosmoprof.com
The 53
rd
edition of Cosmoprof Worldwide Bologna has been postponed
Cosmoprof will be held from 28 April to 2 May 2022
The 53rd edition of Cosmoprof Worldwide Bologna has been rescheduled. The event will be held in Bologna from 28 April to 2 May 2022, to facilitate the in-person attendance of international operators.
"The 2022 edition of Cosmoprof Worldwide Bologna must be a real support to the cosmetic industry: it is our duty towards the more than 2,700 exhibiting companies confirmed to date, the institutions and associations that continue to make us feel their support, all buyers and distributors who follow our initiatives to develop their business. The decision to postpone the event further to April 28 – May 2, albeit painful, is the result of a responsible dialogue with our players, in order to facilitate the presence of international operators, who can therefore organize the visit to Bologna with greater ease and live their return to Cosmoprof with greater serenity", explains Gianpiero Calzolari, President of BolognaFiere.
"These days, in our constant dialogue with the stakeholders of the cosmetic industry, a strong desire to participate in in-person events is emerging. By postponing the 2022 edition to 28 April – 2 May, we can help operators better organize their visit to the show, – says Enrico Zannini, General Manager of BolognaFiere Cosmoprof. "The premises for a high-quality edition are all present: more than 2,700 exhibitors have confirmed their attendance with enthusiasm, experts, trend agencies, and market analysts have been involved in a rich schedule full of contents and initiatives, and with the support of the Italian Ministry of Foreign Affairs and International Cooperation and of ITA – Italian Trade Agency, as part of the Extraordinary Plan for the Promotion of Made in Italy, we are organizing a program of hospitality and specific services for top buyers and retailers. We want Cosmoprof Worldwide Bologna 2022 to be accessible to as many operators as possible: this is our contribution to the revitalization of the industry."
"The cosmetic industry keeps showing its resilience, facing changes without giving up the distinctive features of its products, which are highly regarded abroad for their quality and for combining innovation with creativity, a typical feature of the Italian know-how. This is an approach that the cosmetic sector has always used – says Renato Ancorotti, President of Cosmetica Italia – Italian personal care association – and it still does, while facing a new reorganization in response to the postponement of the 53rd edition of Cosmoprof Worldwide Bologna. Flexibility in production, investments in research, long-term vision, timely response to the changes in purchasing attitudes, new procurement methods are just some of the initiatives implemented by our companies to cope with the global constraints imposed by the pandemic. These are also the reasons why the entire national cosmetic sector will be ready, alongside the longstanding partner BolognaFiere, to create an unforgettable in-person return to the leading event in the world for the beauty industry".
Join Cosmoprof Worldwide Bologna in total safety! Read the SAFE BUSINESS guidelines on www.cosmoprof.com