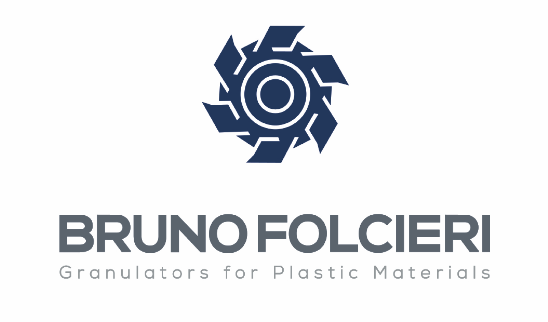 The growth path is unstoppable and marked by important milestones that have seen Bruno Folcieri become one of the reference companies in the plastics sector
The top seller granulator in the Bruno Folcieri line, is the TOP range. Bruno Folcieri operates 65-70% outside national borders. In Europe, it is present in a widespread manner and the overseas gaze is focused on America, where there is a strong interest because it is an emerging market in terms of recycling. South America is an equally interesting commercial outlet, where there are important realities. Bruno Folcieri also reaches Asia, a rapidly expanding market. The growth path is unstoppable and marked by important milestones that have seen the Italian company become one of the reference companies in the plastics sector, establishing itself as an important industrial reality in the development, design and construction of systems for the grinding of plastic waste deriving for post-industrial and post-consumer use. 
The Bruno Folcieri's market offer consists of three main ranges: TOP, HF and EASY POWER, whose model 2,000, represents the flagship of Bruno Folcieri production. It is the largest machine in the range, weighing 32 tons, and offers important performance. The weight denotes its significant structural strength and the ability to withstand production efforts. While the internal casing coating in interchangeable manganese steel plates is effective in resisting the abrasiveness of certain materials and contaminants.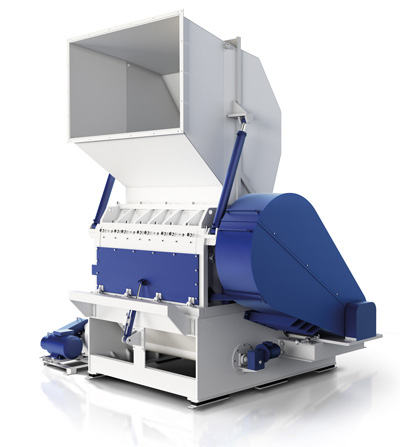 Top line is the special configuration 
This configuration is recommended for the grinding of heavy and tough materials. Sorting screen with upper discharge surface Granulators with a high production capacity suitable for particularly intensive applications, such as the grinding of heavy lumps, hard fibers, extremely thin films or simply large quantities of material. The great versatility in grinding operations allows for the management of a very wide range of plastic materials in terms of type and configuration. The machines in this series stand out due to their highly sturdy and heavy-duty construction, whose main feature is the rotor made from a solid forged monoblock without welding. Another unique feature is the interchangeability of many of the components which are subject to wear over time, such as the rotor blade holders and the cutting chamber protection plates. These machines are also available in the wet water version. 
Available industry package 4.0 
Bruno Folcieri is actively involved in the 4.0 Industry, with systems that make the machines "intelligent communicating entities", even when working remotely. Integrated with the IT and ITC worlds, the remote assistance service allows changes to be made to the configuration of the control system, through a company tpc/ip network connection and an Internet connection. 
The features common to the ranges 
Suitable for intensive and high-capacity operationsVersatility of grinding

 

Quality and reliability
High productivity
Long-term durability

 

Highly robust oversized mechanics
Constructed with top-quality materials and 100% made in Italy

 

High safety standards

 

Custom-made configuration

 

Remarkably easy to maintain

 

Wide range of models.