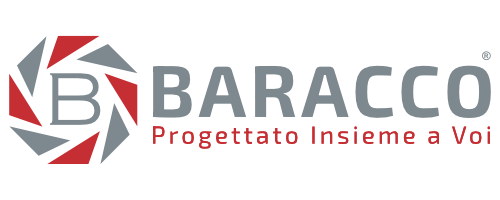 Baracco delivers experience and innovation to the plastic materials sector
Baracco Srl is a company specialized in the creation, development, production, sales and worldwide distribution of machines, spare parts, and accessories for the granulation of plastic materials.
Its growth can be attributed to its founder's decades of experience in the plastics industry, who between 1983 and 1993 developed his skills working in the field, in a company that designed and manufactured pelletizing machinery. Later, from 1993 to 2017, as co-founder of one of the leading companies in the industry, with responsibility in the technical division for design and development of die plates and spare parts.
New solution: BPU pelletizing system
The pelletizing system interfaces with the customer's extruder or gear pump. The pelletizing process is performed in a closed loop water system and the pellets cut by the rotating blades are conveyed from the cutting chamber to the centrifugal dryer. 
The production capacity is 100 – 5,000 kg/h and its applications are many.
How Baracco pelletising systems work
The material is melted and homogenized inside an extruder and with a gear pump, which forces the molten polymer through a filter changer, it reaches the diverter valve. When the diverter valve is in action, the material passes through the die plate and once the polymer begins to exit the die, the pellets are cut by rotating blades and solidify in water inside the cutting chamber. The process water transports the pellets to an SP centrifugal dryer where the water is removed and the dry pellets are discharged.
All necessary electrical controls, based on state-of-the-art touch screen technology, are contained in a modular panel that rests on the system frame.
Benefits of the BPU systems
• Automatic start and shutdown
• Redundant safety interlocks
• Pelletizer blocking group
• Operation with low noise and high levels of cleanliness
• High energy savings
• High efficiency closed circuit filtered water system
• Minimal start-up waste
• Wide range of applications
• High quality pellets in variable sizes (according to customer needs)
• Low production costs
Baracco Srl promises to offer quality and service through state-of-the-art technology and a qualified facility.