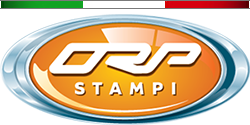 The choice of steel, combined with the innovative systems applied to the individual plates, can guarantee a stable homogeneity
When in OR.P. we talk about moulds, it is now customary to include in addition to the raw material or steel, also various equipment for automation, mechanics, cooling/heating and injection systems of all kinds. Precisely for all these elements of daily consumption, the theme of renewal in the transformation of polymers in the district can give great support to the community. A support that should arise autonomously within each company, without waiting for legislations or local impositions.
The study of behaviour of heat dispersion in mould plates, technical rubber articles need a constant thermal stability, maximum variable difference ranging from 1-2°C, maintained throughout the moulding cycle. Again, the choice of steel, combined with the innovative systems applied to the individual plates, suggested and proposed by OR.P. Stampi for its customers, are able to guarantee a stable homogeneity regarding moulds and its customers.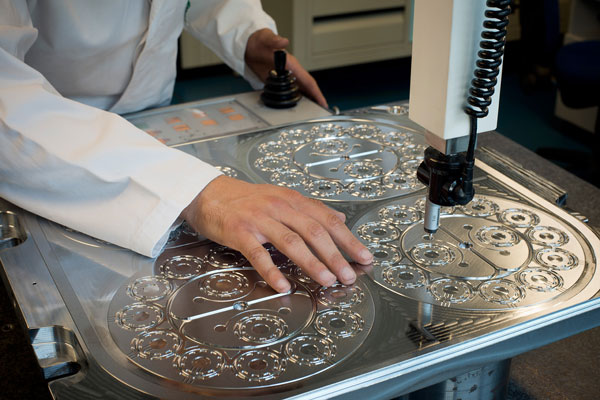 The study and research undertaken in recent years has involved, in addition to OR.P. Stampi R&D dept., suppliers and collaborators from overseas, world-wide. From these, beneficial results have also emerged in terms of compound savings and reduction of friction of the part, once installed in its final application.
The latest initiative that OR.P. will present to its customers will be conceived, designed and developed exclusively for their productions. We know well how much the cost of energy is now a primary burden. For this reason OR.P. Stampi has committed itself with important studies via thermodynamics centres, to the creation implementations within its Cold Runner Block Systems that will revolutionize the sector in terms of energy consumption, and will also favour production capacity.
At the same time, during the K 2022 fair in Düsseldorf, OR.P. will offer its customers the opportunity to discover a new technology to facilitate the separation of moulded parts, and more. Thanks to the study of these new mechanical processes, the surface of the mould, and of the moulded article will be able to achieve a totally controlled surface finish, roughness and/or opaqueness. 
This is not a surface coating, but a specific mechanical process, dedicated exclusively according to the moulding requirement, and of a finished part.